Ankur Mishra – The Journey Of A Young Poet
Writings poems, Clicking behind lens, Entrepreneurship and social service – Ankur Mishra managed to prove his excellence in every field. He joined us to share his life experience and the journey so far in multiple fields. He said he Loves Tea, Traveling and tension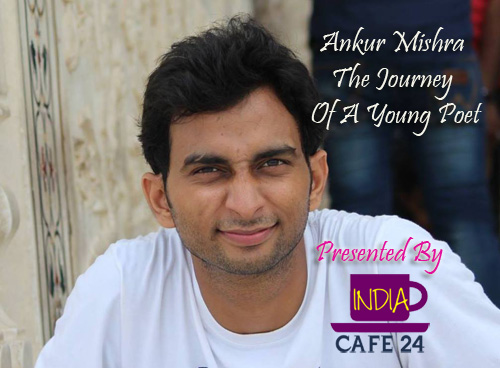 1)  Ankur, You are a budding poet and author of India- How was the journey so far for you?
When I was in school, a bad experience in 10th standard with a teacher left an indelible mark on me and that's how I published my first first Article in AAJ – a Hindi newspaper. It was revolutionary because I wrote it against my teaches and their behavior with the students. The response that I received was amazing and gratifying and I have never stopped since then. I kept on writing for newspapers, magazines and publishing my books.



2) What are the sensitive qualities which you feel need to be there to give birth to a Author/Poet?
Anyone can string words together and write but only a poet can take a deep thought, and make it into a beautiful poem. Poets and writers can empathise with another's feelings and express them through their words – that is the only sensitive quality needed.



3) Which genre of poetry and stories  attracts you the most? 
I'm a huge follower of the political and patriotic writings of Atal Bihari Vajpayee. Apart from him, I often read recommendations made by acquaintances in my circle (comes with being a writer, sadly).
4) Whom you consider as an inspiration in your life?
Like everyone else, I've also had many idols, but my father is my inspiration in life. I've shared his experiences with him – whether it was battling great odds, taking huge risks that had bad repercussions, or seeing him continue to persist despite it all. It has been my lesson for life – no matter how much you fail at something, you can win if you just persist.
5) When people appreciate your work how you feel?
There's no doubt about it – it's a great feeling. My family didn't even know for 3 years that I used to write and was published in newspapers. Even now, they don't know that my books have been published. I feel like I should write more as people like it and are getting inspired by it.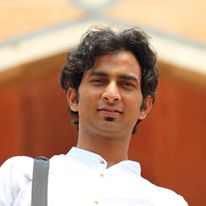 6) Who is so far your Biggest Critics?
One of my closest friends, Vidushi, has been my biggest critic so far. She's been with me every step of the way and does not let the success get to my head and spoil what I'd set out to do – write stories that inspire people to do more.
7) Recognition and Awards matter a lot in life of every person- What are the major awards and recognition you received?
Received many awardss from local and national communities. Some bestest and memorable are C# Corner MVP award from continue last three years, Imgnite Jaipur Alumni Award, TedxPatna etc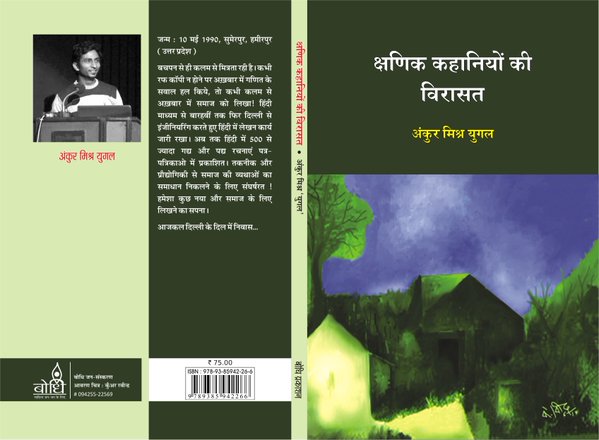 8) Which Identity of yours, you love the most- Engineer Ankur or Poet Ankur ?
Poetry and writing are my passions and they feed my soul. Even if I could earn from writing, I wouldn't because I try my best to keep my books as accessible as possible to everyone. However, engineering is my profession- while I enjoy it, it has its moments of stress, it and runs my house. So I, Ankur am an amalgamation of both poet and engineer Ankur. And I wouldn't be the same without either one.
9) Say something about social education group (UEG) which you are running?
I come from a small village and have a first hand experience of the attitudes adopted by the establishment and the teachers there. This has made me determined to help other kids in these villages have a better education – with more practical aspects to help them become well-rounded individuals. So, with a group of friends, I started the Unique education group to do just this.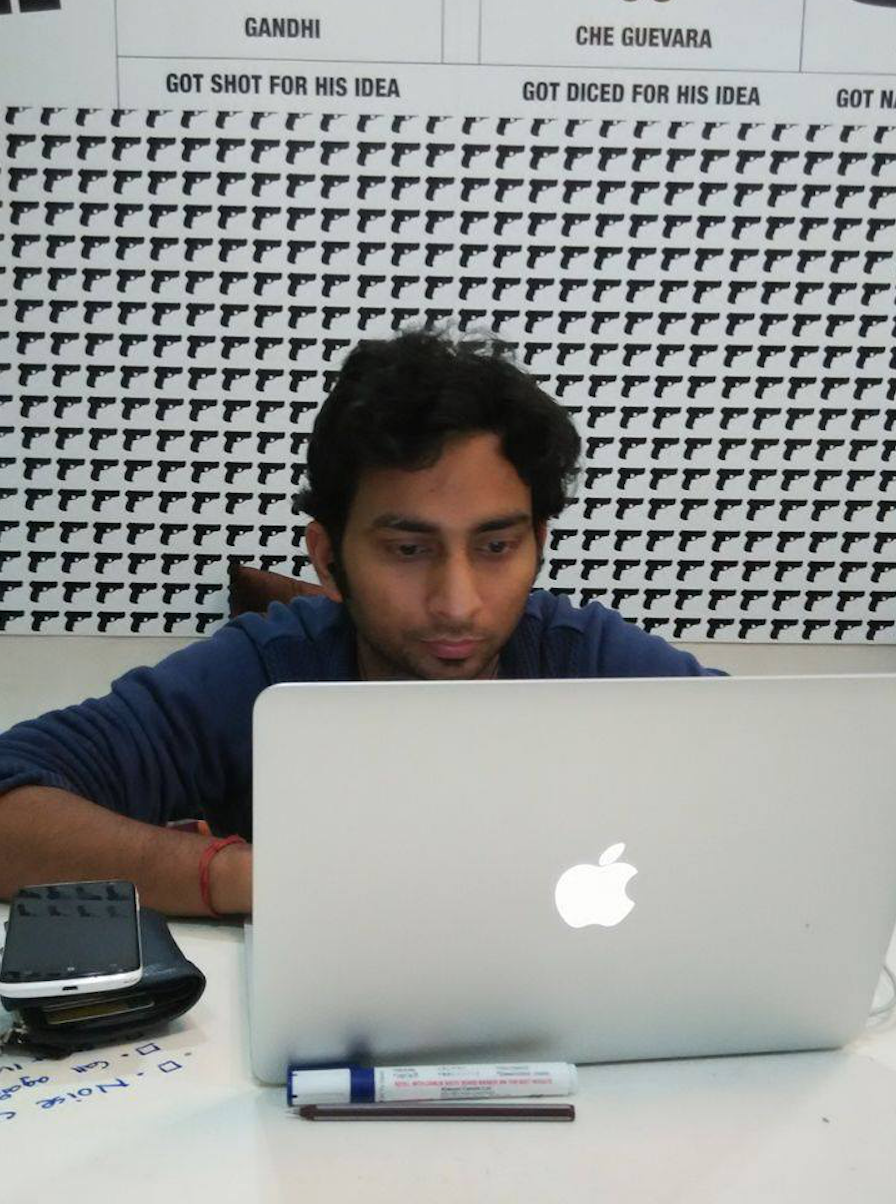 10) Which poem written by you is your Favorite?
My first poem, which had been struggling for quite a while to get published. It was based on nature and is one of my longest poems. And with this book, it will finally reach my readers.
11) Which is your favorite genre of poetry? 
Patriotic. While any poem that is written from the heart is great, my favorite genre remains patriotism – after all, who could not appreciate the noble sacrifice of our armed forces
12) How the theme behind any poem/Story develops in your mind? 
Anyone can write poetry on a cup or even a laptop, but to write a good poem, it has to come from your heart. The poems I write about my Mother are from my heart and hence, very close to my heart. So, there's always a deep thought that really matters to you which becomes a story and then a poem is born.
14) Say something about your life beyond poetry?
When poetry doesn't happen, then the engineering Ankur is probably busy developing something or the Foreantech Ankur is working on a new project. There are three Ps – poetry, programming and photography and three Ts – tension, tea and traveling in my life. Even in college, I was famous for these, my friends used to say – I was either giving someone tension, drinking tea or traveling somewhere.
15) Say something about your photography?
Capturing the majesty and grand beauty of historical monuments has always appealed to me and my dream is to capture every fort in India through my lens.
Visit : http://notjustphotos.in/
16) ForeanTech- Your venture. Plz share something about it and what it exactly do?
I was part of a group of 4 ANs – Ankur, Anshul, Anmol, Ankur. We were assigned a project where we named the group FourAN. Though  we lost touch after a few years, post leaving my Job, when I started my own venture, I remembered this name and renamed my venture this. We're lauching two projects in 2016 end – WINGO (a restaurant listing service similar to Zomato) & BANIYAGIRI (an Android App to help people living away from their homes organise their lives better).
17) In one line describe Ankur Mishra- The poet?
Likhte rahiye – aadat buri nahi hai!