Neel Ranjan Mukherjee – Revolting Hawaiian Guitar Player
Believing in traditional music even today in the age of modernization where modern instruments are ruling the industry, needs lots of guts and self belief on own talent. Neel Ranjan Mukherjee is one and only musician who plays Hindustani Classical music on Hawaiian guitar in its purest form. Recently we had a chit chat session with this amazing artist. Check out what he said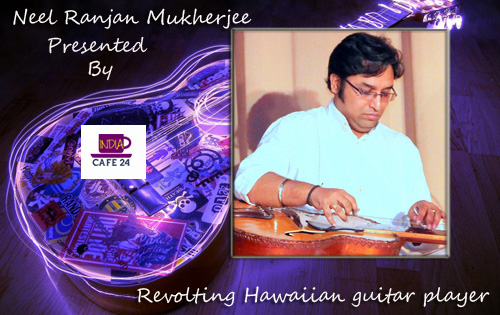 Welcome to Indiacafe24.com. We are happy to have you with us Neel. Neel Ranjan Mukherjee is India's one and only musician who plays Hindustani Classical music on Hawaiian guitar in its purest form which is a rare phenomenon. Neel will request you to give a short intro about you, your family and your education?
I was born in a small town named Chhapra in Bihar. My parents both are hailing from the Royal families. My mother is from Muktagachha Acharya Choudhuri Zamindar family and father is from another Zamindar family from Chhapra. We shifted to Varanasi when I was only nine for some socio-economic reason. We never thought that we have to go through this utmost struggle. I shifted to New Delhi when I was only thirteen and started learning with the legendary Sitarist Pandit Debu Chaudhuri. I was fascinated by Rabindra Sangeet (Tagore songs) played on Hawaiian guitar by Sunil Ganguly Ji. I used to play Rabindra Sangeet and dreamt to play exactly like him. But continuous listening to Indian Classical music and my brother's involvement in my training turned my interest from Rabindra Sangeet to pure Classical music. I started feeling the urge within me.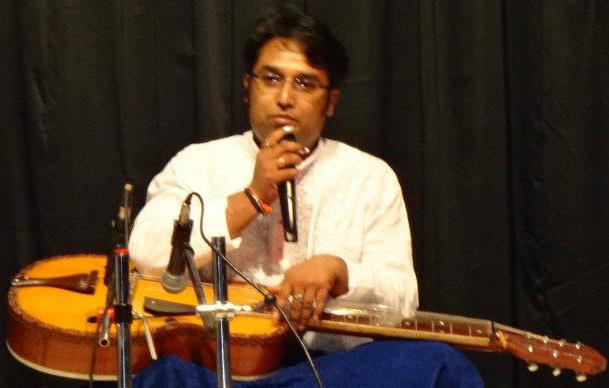 We came to know that you are the direct disciple of legendary Sitar maestro Pandit Debu Chaudhuri. Share the experience you had with him in your learning days and how you met him.
I used to listen all legends of Indian Classical music and first time I saw Pandit Ji in a concert in Varanasi. I went to fetch his autograph after his concert. It was like a dream coming true holding the cover of the cassette with the picture of Pandit ji and he was in front of me!! He asked my name and I promptly revealed my interest in learning classical music. He asked me to come to New Delhi for getting trained with him.
 Coming to a new city and getting settled is always a challenge for me. I was not financially sound. The only source of income was my scholarship money. I have been awarded by the Delhi state scholarship from Sahitya Kala Parishad in the year 2003 for Hawaiian guitar and National scholarship from Human Resourse and Development, ministry of culture, government of India in the year 2001 for Hawaiian guitar & in the year 2003 for Santoor.

After completing the scholarship tenure I started giving tuitions and entered the world of performance. Everything was going well. In 2008 I lost my parents and that made me realize they were so important for me. The vacuum will never be filled by any other thing.
My guru ji trained me possibly in the best way. Holding and stroking-picking Guitar in proper way and etching the melody, everything is taught by my guruji. I used to stay in his home and Guru ma used to really love me and supported me constantly from every way but shock was to me when she left us for eternal dwelling.
Till date many times I have performed with guru ji and I feel proud for that. His training not only in music but all the aspects of life are the only asset which made me strong enough to perform and teach all over the world.
 It's almost 2 decades now that you are playing traditional Hawaiian guitar. Why you didn't opt for trying the latest available forms of guitars any market? Any specific reason.
The musical environment, listening to Sunil Ganguly's Hawaiian guitar provoked my mind in childhood. It's very uncommon but true I enjoyed playing Hawaiian guitar rather than playing cricket-football unlike other children. Spanish guitar was never attractive to me.
How difficult is playing Indian classical music on guitar in comparison to other forms of music?
This is difficult because it does not have any fret. The steel bar slides on it. You have to be very careful and have the control on it which comes only through hard practice and dedication.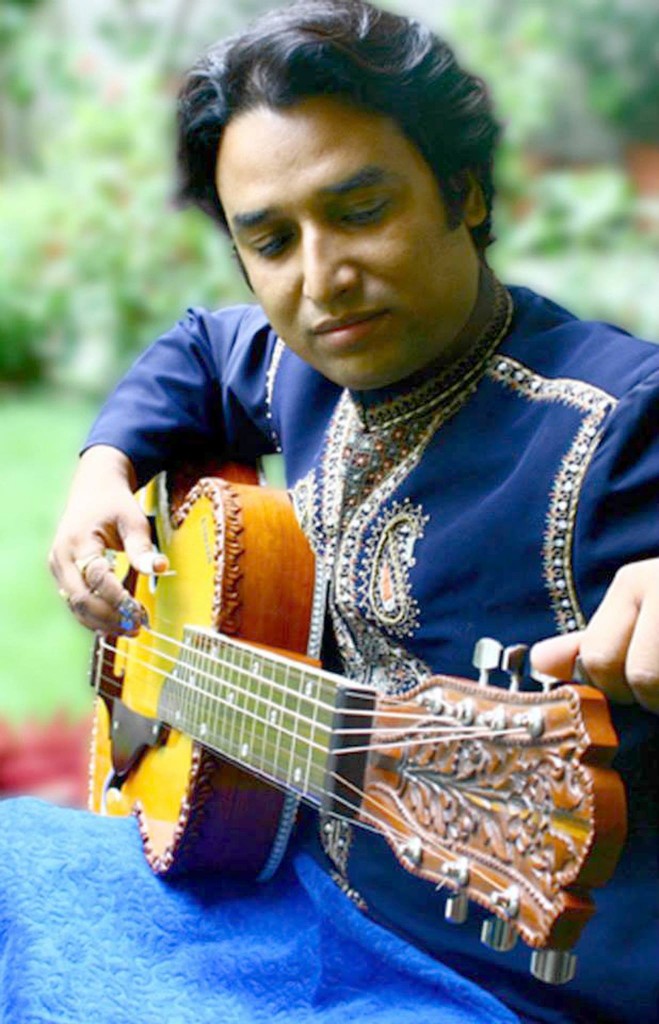 Establishing oneself in a creative field is not at all an easy task. What sort of barrier you faced to get this position in the creative world?
Establishing as a performer is really tough. I have never got any backing. My revolting attitude towards half educated critics and big names exploiting new comers made me struggle in my career. But I do not care about it. I am happy that I was trained with a good teacher and performed many times with him.
What other types of musical instruments you are good at?
Santoor & Harmonim.

Share something about the key essence of Senia Gharana?
It comes from Mia Tansen.
You are also teaching many students this musical instrument and were also a student some years back, so whats the difference you observe in the students of this generation and of your time?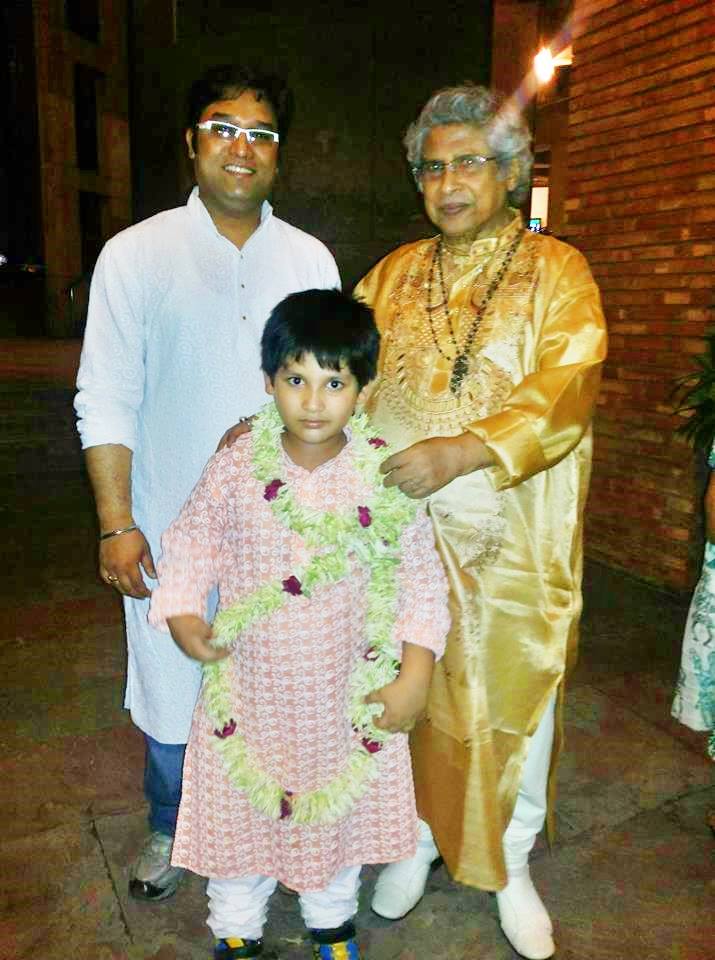 For me music was a passion, is a passion and it always will be. My passion and dedication draws me to sit with my guru ji even at this present time. My students are also passionate about music but they have other priorities also in their busy life. I am happy to see online students are more interested in learning. May be the geographical distance made them more keen about music.
Who is the one who inspired you to establish a career in this musical world?
I always dreamt to play and teach like my guru ji. I was always inspired by his teaching and playing techniques and of course I listen to all the legends since I am into music.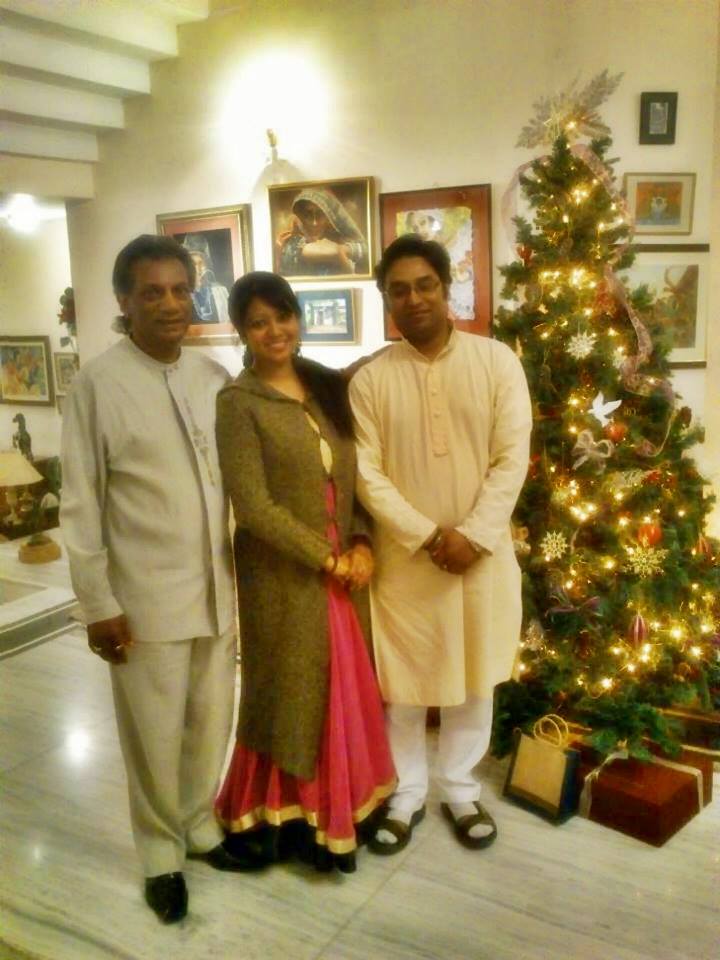 What you feel what percentage of young generation still prefer to go for traditional instrument learning in place of western instruments?
I wish it would be a good number someday.
When you decided to pursue a career in this particular field how you parents and family reacted?
My parents always loved Indian music but never imagined me as one of the classical musicians one day. We could not afford music teachers and table players for my accompaniment but my mother still encouraged me by providing them. Still when I wanted to pursue this career and want to learn with maestro Guru Debu Chaudhuri ji, they were in dilemma. Ultimately I proved myself. But I will always be in bereavement that they could not see my accomplishments much before their abode to the other world.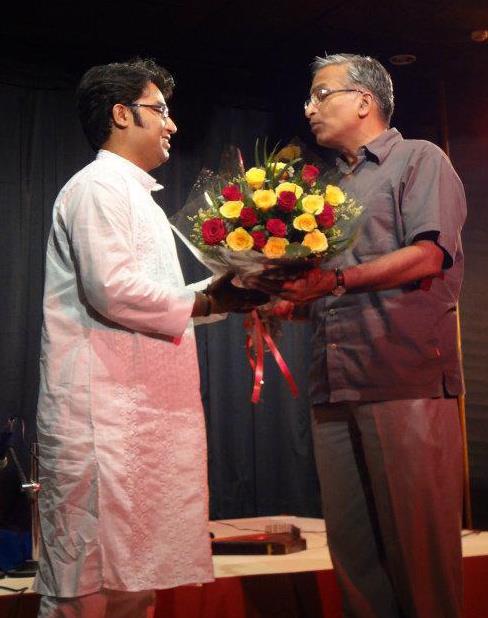 Say something about your role with STRINGS N STEPS'.
Our endeavour 'STRINGS N STEPS' is an NGO, registered under society act, situated in New Delhi, India. This is a cultural group which promotes and teaches the children (from the grass root level of the society) music and dance and makes them aware of Art, Culture & strong heritage of India. We organise 'STRINGS N STEPS FESTIVAL' every year in New Delhi.


We are having a performing group. I am the Director of this performing group 'Strings N Steps'. We are world's one and only group which presents Kathak dance and Hawaiian guitar simultaneously on stage. I along with Sangeeta Majumder, the Kathak dancer both had same desire to do something creative within tradition. And
Strings n Steps is the brain child which fulfils both creative and social responsibilities.
Please share info about your achievements and awards in music industry?
I am a Winner of Uttar Pradesh Sangeet Natak Academy 'State Music Competition' in the year 1996 & 1999 and received 'State Scholarship' from the former Governor of Uttar Pradesh, Delhi state scholarship from Sahitya Kala Parishad in the year 2003 for Hawaiian guitar and National Scholarship from Human Resource and Development, Ministry of Culture, Government of India in the year 2001 for Hawaiian guitar & in the year 2003 for Santoor, recipient of Prabhakar degree from Prayag Sangeet Samiti and Sangeet Shiromani from University of Delhi.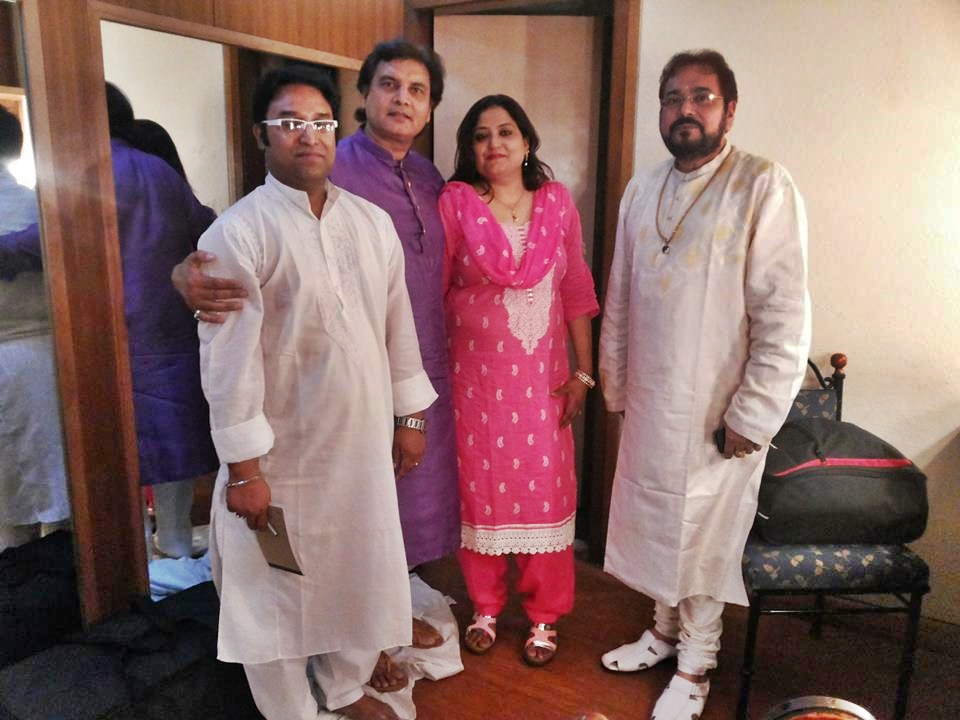 I have performed in many prestigious festivals in India and abroad & represented Delhi in a number of occasions including National Youth Festival organized by the state government of Kerala & Jharkhand, State Youth Festival, Delhi, organized by the Sahitya Kala Parishad, (government of National Capital Territory of Dehi. I have been invited as a visiting faculty in a very prestigious music academy "SAAZ O AAWAAZ" in Toronto, Canada and awarded by the Member of Parliament of Canada for outstanding performance & contribution in Indian classical music. As an empanelled artist of Indian Council for Cultural Relations I have been fortunate to perform for Indian consulate Dubai (United Arab Emirates) and High Commission of India, Bangladesh and National Press Club, Bangladesh.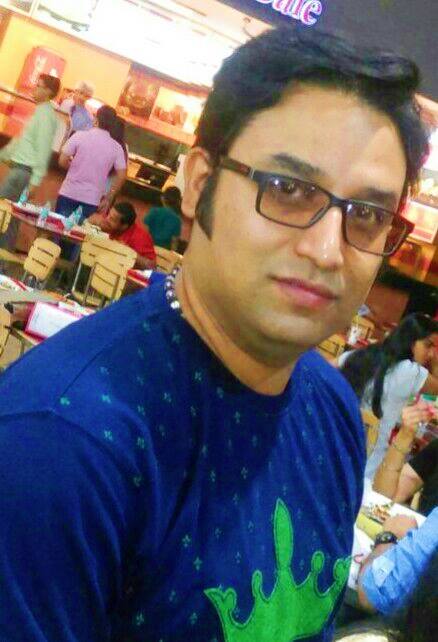 I regularly perform for All India Radio, Delhi as an enlisted artist. As a regular examiner of Uttar Pradesh Sangeet Natak Academy (Lucknow) since 2001, I have been invited to judge the competitions organized by them.
My live performance was recorded by the central Sangeet Natak Academy (Delhi) for their archives in 2005. He is also a regular faculty member at Ustad Mushtaq Ali Khan centre for culture, New Delhi, since 2001. I have conducted music workshops as a director in the year 2007, 2008, 2011, 2012, 2013 & 2014 organized by the Sahitya Kala Parishad. He has performed with his Guru Pt. Debu Chaudhuri in a number of occasions including SPIC MACAY, National Council of Educational Research and Training, Indian Council for Cultural Relations & in the Central Hall (Parliament house) to celebrate 60th years of Indian parliament, New Delhi, Sangeet Natak Academy Archive & many other festivals.
I have performed in Horizon Series program organized by Indian Council of Cultural Relations in New Delhi in 2012, in Bhopal and Bhubaneswar in 2014 solo Hawaiian guitar recital and as well as through his project Strings N Steps. I am honoured that I could enthrall His Holiness Param Pujya Swami Chidanand Saraswati at Parmarth Niketan (Rishikesh) & His Holiness Param Pujya Shankaracharya at Varanasi and has got their valuable blessings.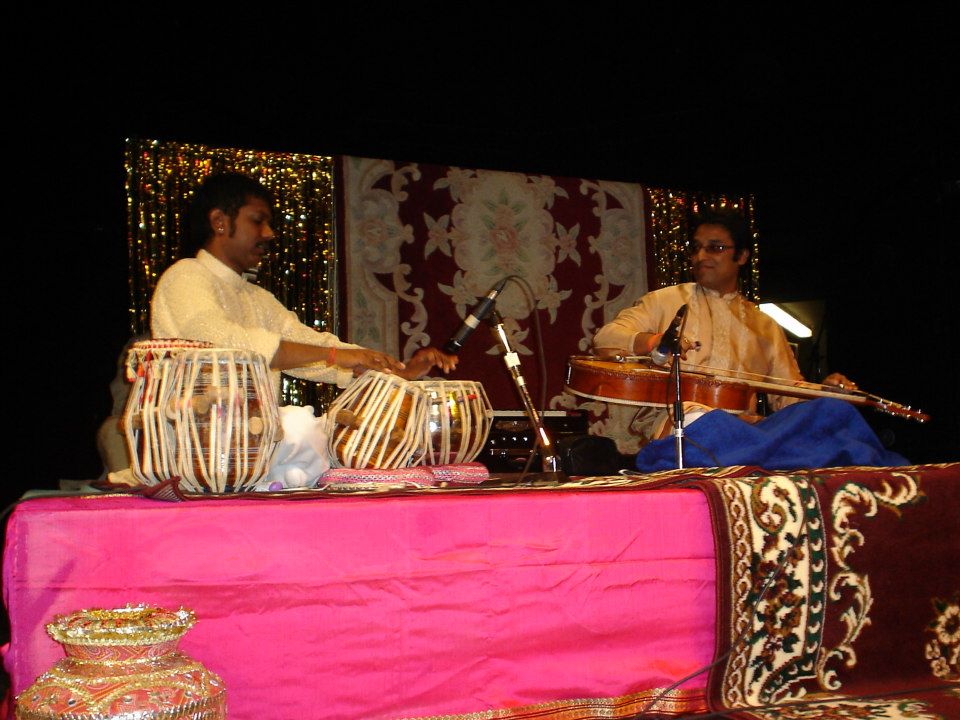 I have been fortunate to perform for the former Chief Minister of Delhi Smt. Sheila Dikshit at Chief Minister's house, Delhi & former Lieutenant Governor of Delhi Shri Tejendra Khanna at Raj Niwas (Lt. Governor's house, Delhi). Also I performed for the SAARC delegates & in front of the former Chief Election Commissioner Shri S.Y.Quiresy at New Delhi.
My performance has been recorded and broadcast by National channel of All India Radio, New Delhi. I have been interviewed by Doordarshan (National Television) & All India Radio, New Delhi.
I have composed many vocal orchestras & recorded music for fusion bands. He has recorded audio albums with Guitar monk (4 cd's) & EMI (1 cd) and many more.
What's the future of traditional music and instruments in coming time?
Electronic music is all over now. Still we need creative mind and that needs training in traditional music field.
What are your other passions in life apart from guitar?
Definitely I have life other than music. I love cooking and travelling a lot.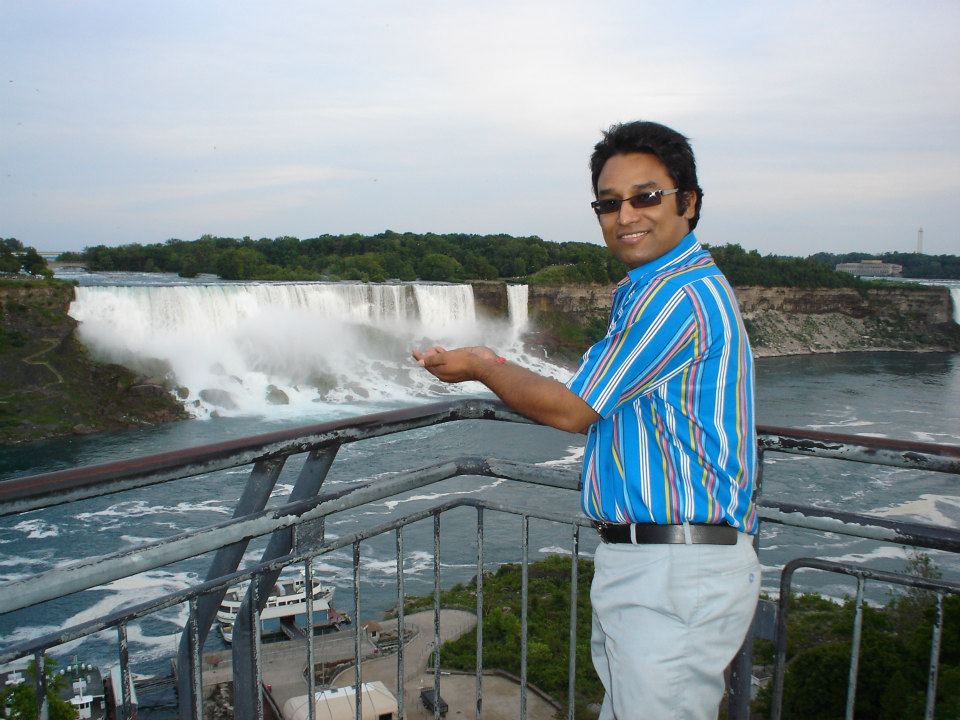 What sort of initiative you are planning to take to maintain the attraction of traditional musical instrument playing worldwide?
Our traditional music is already a very interesting and attractive thing for the whole world. But its challenging to keep the attraction in India. That is why classical musicians are doing fusion work.
Strings n Steps' is quite popular and we have already performed quite a number of shows.
Who is you role model?
My Guru Pandit Debu Chaudhuri ji.
You travelled a lot worldwide, so what sort of response you got to see among foreigners about India music?
Foreigners are very much interested and quite crazy about classical music. I have around 20 – 22 students those learn online even.
Where you see yourself 5 years down the line?
I want to teach more and more students in my academy and also online. I am doing some other projects also. 'Strings N Steps' will also reach a new height till then.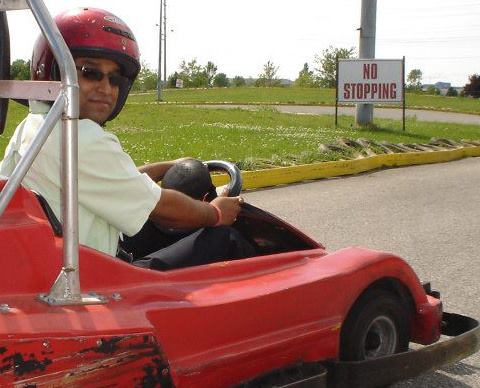 In one line Describe Neel Ranjan Mukherjee ……………..
Revolting Hawaiian guitar player
Any advice and suggestion for budding musical talents in India?
 Dedication is very much important whatever you do. We really need young generation to come up with the passionate heart for music.