Musical Journey Of Band Folknote The Himalayan Blues – With Anshul
Music is all around in our life and so this time we are going to present a chit chat session with one of Indian folk song bands from Himachal, Folknote The Himalayan Blues. One of the active team members of this band Anshul Kapoor joined us to share the journey

1) Welcome to Indiacafe24.com. Anshul we are very glad to have you for this session. Before we move further will insist you to tell something about you, your family and education?
A > Hi I'm currently a musician and working on few projects down the line. Belongs to a Himachali family, and about my academics, I have done graduation with IT.
2) How and when your band Folknote The Himalayan Blues was form? What's the motive behind the making of this band?
A> Folk Note was formed by Pankaj Verma in 2010. The motive was to create music with the people we like to play, have a great time,            challenging ourselves and representing our music to all over the world.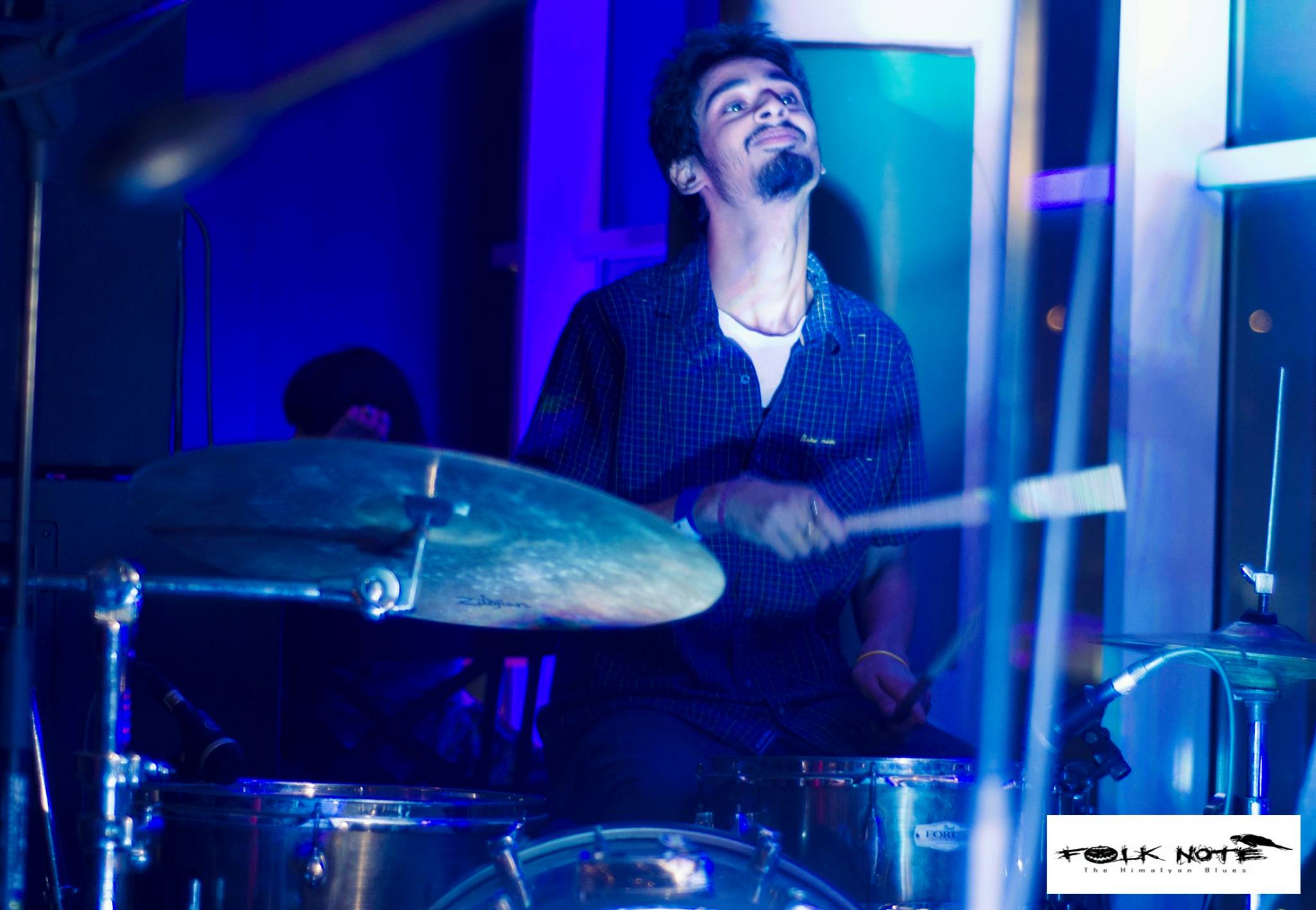 3) There are different genres of music which are very popular in the music industry then why ad for what reason folk songs attracted you and your band?
A> Belonging to valley of the Himalayas, we are so drowned and attracted to those natural feelings of waterfalls, wind, trees, birds, animals  where we have spent most of our time with the nature. And especially the love for the Himalayas.
4) What is the brand strength? Will insist you to introduce your team member and tell us something about each of them?
A> I would like to say the strength are Himalayas itself.
 Shakti Thakur: Guitars, Harmonica, Backing vocals
  Pankaj Verma: Bass guitars
  Shiv Sameer: Drums
  And I'm doing Vocals. acoustic guitar and all wind instruments



5) Apart from folk songs what other genres this band is good in presenting?
A> Folk Note plays all the original creation, which are influenced with many genre (Blues/Rock 'n' roll/ psychedelic/tribal)
6) Which was the first show in which Folknote performed? Share the experience of the very first show of the band and the reaction of the audience.
A>The very first public concert was a band competition at Amity University Chd Mar 2011. And we won that.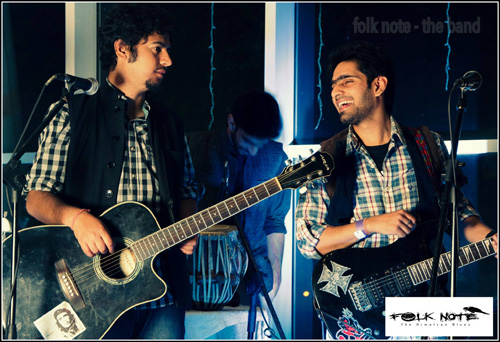 7) What are the various instruments you guys generally use while performing?
A> The instruments vary sometimes but the main requirements are: Guitars, Bass Guitar, Drums, Recorder flute, Djembe, Darbuka, chimes, Tambourine, Didgeridoo, Dafli, and we are exploring new instruments by the time
8) We came to know that you guys are working for some documentaries and short films also. Say something in this regard to our readers?
A>We have worked with some documentaries which were part of Film fare festivals, and a short movie done by Raj Kishore on "naari"



9) Which are the most memorable concerts for this band and why?
A> Each and every concerts plays very big role in our life. Though some of them were: Himivanta festival Mashobra, Chandigarh University,      Winter Carnival Manali, APG university Shimla, Shoolini University Solan, International Lavi Festival. We having a good time sharing and expressing our music.
10) How popular is your band commercially and in coming time what sort of success you are expecting for the band?
 A>We don't expect much as we are doing this kind of Independent music in INDIA where the scene is totally to Bollywood and others          commercials.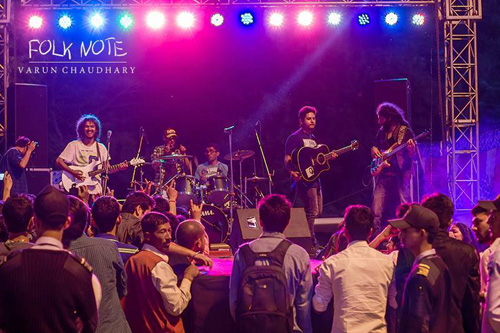 11) Is there any specific band or singer which inspired the whole team of FolkNote?
A> Silk Route
12) How all of yours family members reacted when you all shared the news of launching the band?
A> Most of our members parents don't know exactly what we are doing.
13) what sort of obstructions your band band faced to establish in the industry as there are many bands of high reputation in the industry?
A> Generally we got inspired from all those musicians and bands who have made their way, but in our region we can say North, lack of respect to the artists when they are about to do their 'dry run'(sound check), and lack of Sound equipments when we are playing some concerts, and we have sacrifice all the gear for just sake of our music to get promoted.  Mainly those event managers who took the band not even paying a penny and saying it's just for your promotion.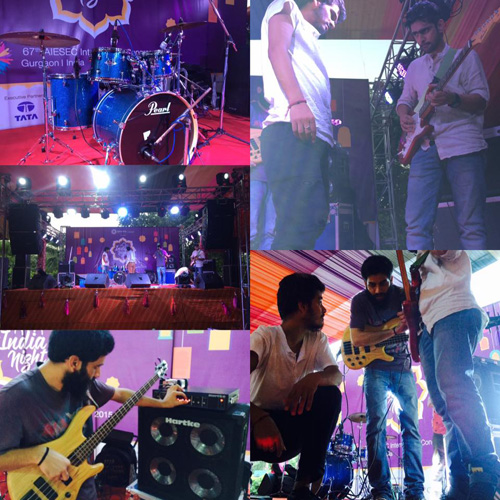 14) Is there any plan in mind to launch a music album of your band?
A> yes. it's down the line. The first one coming soon.
15) If we ask you to give 3 reasons for the success of your band what will be the same?
A>Believing in our music
    Believing in our music
    Believing in our music
16) Do you have any song writer in your team? Who writes the songs for the band?
A>Yes. Shakti Thakur has written most of the songs and others are inspired from the Folk of the Himalayas.

17) Where you see Floknote 5 years down the line?
A>We having a world tour, sharing stage and our music with different artists from all over the world.
18) What are the future plans for the band?
A> Launching our music album and making the Independent scene more in the region.
 19) In one line define "Folk Note"?
A> All the love from Himalayas.
Image source: Folk Note the Himalayan Blues