Shivratri – The Grand Night Dedicated To Lord Shiva
Shivratri – The Grand Night Dedicated To Lord Shiva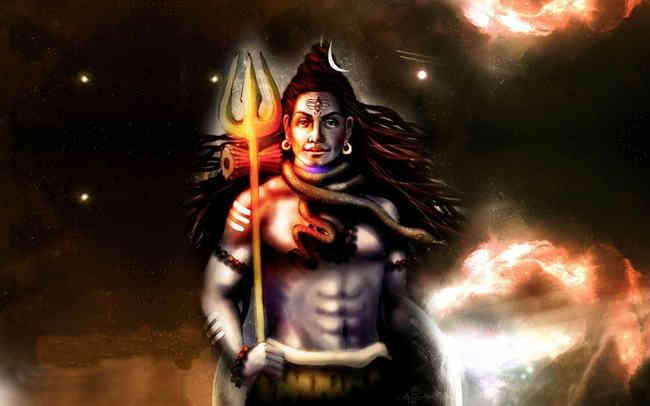 Shivratri is one of the most important festivals celebrated by the Hindu community across the length and breadth of India. Also known as the "Night of Shiva", this festival is celebrated on the 14th night of the new moon during the dark fortnight the Phalgun month. The festival primarily commemorates the holy matrimony of Lord Shiva with Goddess Parvati. However, there is also some other lesser known legends associated with Shivratri celebration.
According to a legend, Shivratri is one of two most auspicious days that divide the Hindu calendar year into two equal halves. The other of these two days is Janamashtami, the festival celebrating the birth of Lord Krishna, an incarnation of Lord Vishnu. Shivratri and Janamashtami are exactly 180 days apart and hence are considered to be the two most prominent days in Hindu year.

Another legend states that it was on the day of Shivratri that Lord Shiva consumed the deadly poison that emerged from the milky ocean or "Kshir Sagar" due to its churning by the Gods and the demons. Since even a single drop of the venom could destroy the entire universe, represented by Lord Shiva's stomach, He prevented it from flowing below his neck. The poison thus got accumulated in the throat of Lord Shiva and turned it blue, earning Him the name of Neelkanth.
Read about 10 Important Life Lessons That We Can Learn From Lord Shiva
It is also believed that the holy union of Lord Shiva with Goddess Parvati on the night of Shivratri turned Him from a Nirgun Baman to a Sagun Baman. This was made possible by the combination of the powers of Shiva and Shakti, which made the deity an object of pious devotion for His followers. It is also believed that Lord Shiva established himself in the form of a Linga on this very day and that is how he is worshiped by his devotees even today. To know more you can visit here.