Happy New Year, 2016 – Celebration Across World
Goodbye 2015
Welcome 2016
Wish You All A Happy And Prosperous New Year
Celebration of New Year in various countries and cultures
New Year is celebrated to give a farewell to the by-gone year and welcoming the upcoming year with the feelings of festivity, love, prosperity and hopes. It has become a tradition to celebrate New Year everywhere in the world, however celebrating it on the last day of December and first day of January is relatively a modern concept.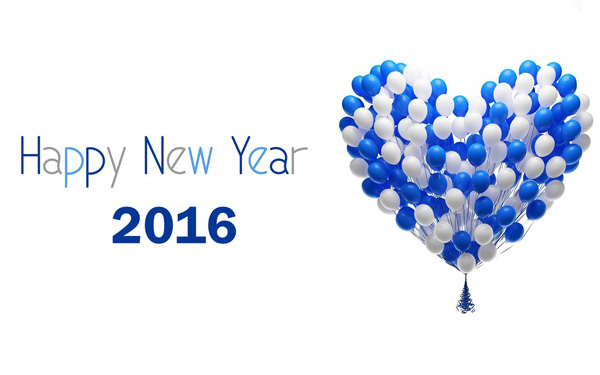 It is a moment of cheerfulness and is covered by festivals news worldwide. As per the ancient records, it was first celebrated by Romans in 2000 B.C during the vernal equinox which happens in the middle of March. Other ancient cultures including Egyptians, Phoenicians, and Persians also celebrated New Year in fall equinox. According to the ancient Roman calendar the beginning of March is the New Year and if we see the Julian calendar 1 January is considered as the New Year. Even in India, New Year is celebrated in most of the states on March 1 which with different names.
With time people from all across the globe started celebrating January 1st as New Year and on this day people welcome the future with happiness and hopes in their minds. In various countries there are different rituals attached to the festival of beginning. In Spain it is believed that if one eats 12 grapes at midnight he or she secures the upcoming 12 months of his or her life. In Netherlands, the Dutch make bonfire on streets with the Christmas trees burn bonfires of Christmas trees and they also do the firework on New Year's. It is also believed that fireworks and noise dispels the bad spirits and it helps in making a room for good luck. According to their tradition, it is believed that the fire burns all the bad things happened in the past year and the light of fire gives a way to the new rays of hope.
It has become a tradition to make resolutions on New Year. We all plan our to do list in advance so that we have some goals to achieve throughout the year. It is a good way to challenge us and if you think New Year resolutions are a modern concept, you totally have to know that the first New Year's resolution was made by the Babylonians. However most of the people break the resolutions as soon as they make it but it has become a tradition to plan and make resolutions.