Charlie Kay Chakkar Mein – Movie Review
Manish Shrivastav's Low-Budget Thriller Questions The General Perception of Truth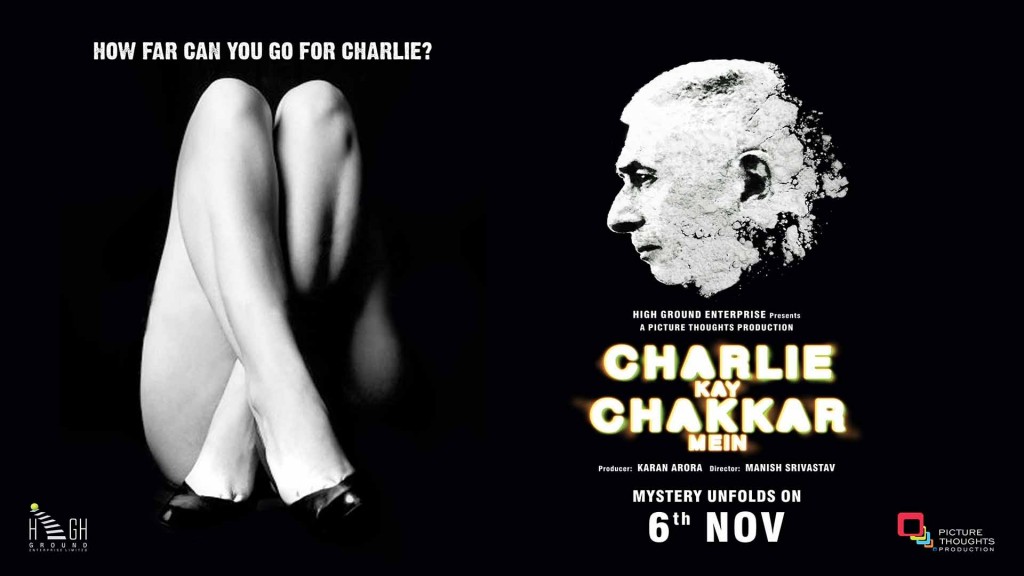 Movie: Charlie Kay Chakkar Mein
Cast:  Naseeruddin Shah , Manasi Rachh, Anand Tiwari
Director: Manish Srivastav
Genre: Drama
Rank: 

Charlie Ke Chakkar Mein is a low budget movie based on the true story of Vijay Palande and Simran Sood, the duo accused of murdering 28 year old Karan Kumar Kakkar. The movie has Naseeruddin Shah, Amit Sial, Manasi Rachh, Anand Tiwari and Auroshikha Dey in the main roles. Directed by Manish Shrivastav, the minimally promoted movie was released in theaters on 6th Nov 2015.
A high ranking police officer, Sanket Pujari (Naseeruddin Shah) is in charge of solving the rare mystery of multiple homicides that have been caught live on the camera. Assisting Sanket in his attempts to uncover the truth is a novice police officer, Sameera Pavate (Auroshikha Dey). Their efforts to identify the truth make the two investigating officers come across various challenging situations that essentially test their basic understanding of what is true and what is false!
Despite its low budget and ill promotion, Charlie Ke Chakkar Mein is one of those movies that really affect the audiences to the core. The intelligent movie was mostly shot using guerilla technique, wherein the performances of the actors were captured through camera hidden in some vehicle. It needs to be mentioned here that while Naseeruddin Shah is a flawless actor, his co-stars in the film have also done a really great job. With the movie having no background score for most scenes, it has completely real feel to it, which in fact adds to the thrill. The movie also raises some serious questions on the ability of people in general to judge the truth.
Overall, Charlie Ke Chakkar Mein is a truly incredible movie and a must watch for people who love the genre of suspense and thrill and IndiaCafe24 gives it a rating of 3.5 stars.