Manik Paul – The Aerial Gymnast Wins the Hearts of People and Finale of India's Got Talent 6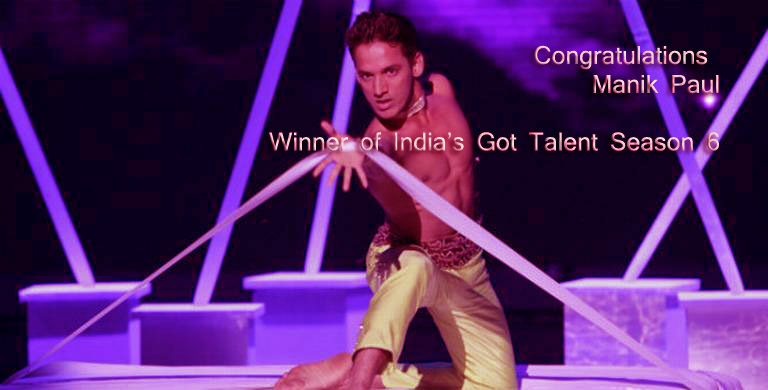 Manik Pual's has proved once again that when you have got talent and the will, nothing can stand in your way to success. As the winner of India's Got Talent Season 6, this 22 year old self-taught gymnast has become an inspiration for countless youth coming from poor families, who possess the talent but not the resources, to create a success story of their own.
From the often neglected backyards of Arunachal Pradesh to winning the final of one of India's most renowned talent hunt show, Manik Paul's journey is full of struggles. With only his mother to support him, Manik nurtured his passion for gymnastics and achieved the impossible without the advice or guidance of a professional trainer or teacher. His sole obsession of gifting his mother a home that she could call her own along with his complete dedication and focus helped him realize his long cherished dream.
Manik, who considers his mother to be his greatest inspiration, managed to impress the judges of the show with his very first performance. As the show progressed, he never let the trust that the trio of Kiron Kher, Malaika Arora Khan and Karan Johar, had placed in him waver even once. His flawless performance even led ace choreographer Remo, shower him with blessings and praise, when the latter was invited as a special judge on the show.
Winning the title of IGT Season 6, many believe, is just the beginning of the journey of success for this extremely talented youngster, who has not only won the title but the hearts of millions of Indians. After having brought a home for his mother, Manik intends to start an aerial gymnastic institute for underprivileged children to help refine their talent and enhance their chances of proving their worth.
We at IndiaCafe24 congratulate Manik on his extraordinary feat and wish him all the very best for his future.
Report By Meetu