The Watchmaker And Time By Devang Kanavia – A Book Review
The Watchmaker And Time By Devang Kanavia – A Book Review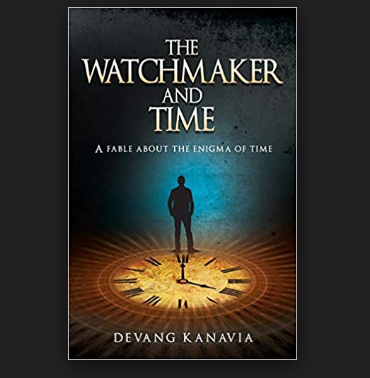 Publisher: Embassy Book Distributors
Publication Year: 2018
ISBN-10: 9386450984
ISBN-13: 978-9386450982
Pages: 118
Rating: 3.5 on 5
Unfolding the mysteries has been the theme of countless novels and books written across ages. The thrill and mystery of this genre is unique and like thousands of individuals, has attracted me to a great extent. Hence it is be given an only natural that I was extremely excited to opportunity to review Devang Kanavia's The Watchmaker And Time. As expected, the cover page of the book reflected the true mysterious nature of time that the book tries to explore.
The novel tells the tale of the famous watchmaker, Pedro, who also holds the title of "The Maestro of Time". When his grand-daughter challenges him about the fundamental of time, Pedro finds himself incapable of answering her innocent queries. This leads him to set out on a journey to seek the answers to questions that can help him gain a better understanding of time. Quite surprisingly, the puzzles from Pedro's own past guide him in this interesting journey, while his beliefs are gradually shattered. Whether or not Pedro will be able to uncover the true essence of time, is what forms the rest of the story.
The Watchmaker And Time is a truly interesting and highly creative book about time. The author keeps the readers engaged through different thoughts that essentially make them question their life and existence. The book covers extremely deep and topics in a simple and light manner. Despite being relatively short in length, the book presents the feel of a classic novel to the readers. The rich thought content, the flawless narration, and the efficient character building have contributed towards making it a great read. The only slight drawback was the climax which for me was not in tandem with the flow of the story. Irrespective of that I enjoyed reading The Watchmaker And Time and wish Devang all the very best for the success of this book.
'I received a copy from Writersmelon in exchange for an honest and unbiased review.'