The Blogchatter Book of Thrillers- Perfect for Hallowen Read
The Blogchatter Book of Thrillers- Perfect for Hallowen Read – Book Review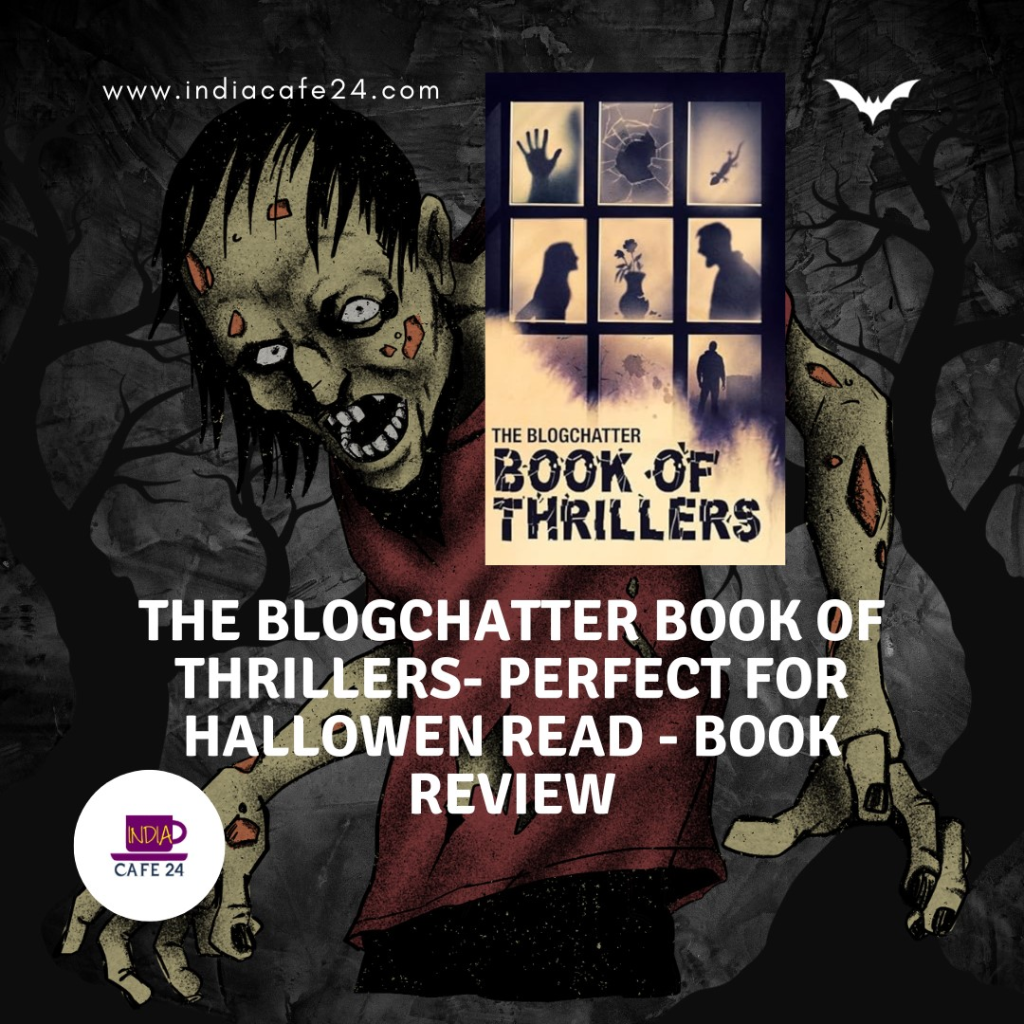 Thrillers always remained my first choice and yes, romance cannot beat this love to take the leading place in my heart. Thrillers make me feel curious, entertain me, and keep me hooked till the end without even letting me know how time flies. This time, I got an anthology titled "The Blogchatter Book of Thrillers" to review.
The book is really special for me because my fellow blogger friends are the co-authors of this book. 15 amazing authors are part of this book, and it was definitely an entertaining read for me. This time, I will opt for a different mode of review where I will talk about every story individually. So let's begin. The reviews are as per the list of stories in the book sequence.
Against my window pane by Rehana Sultana: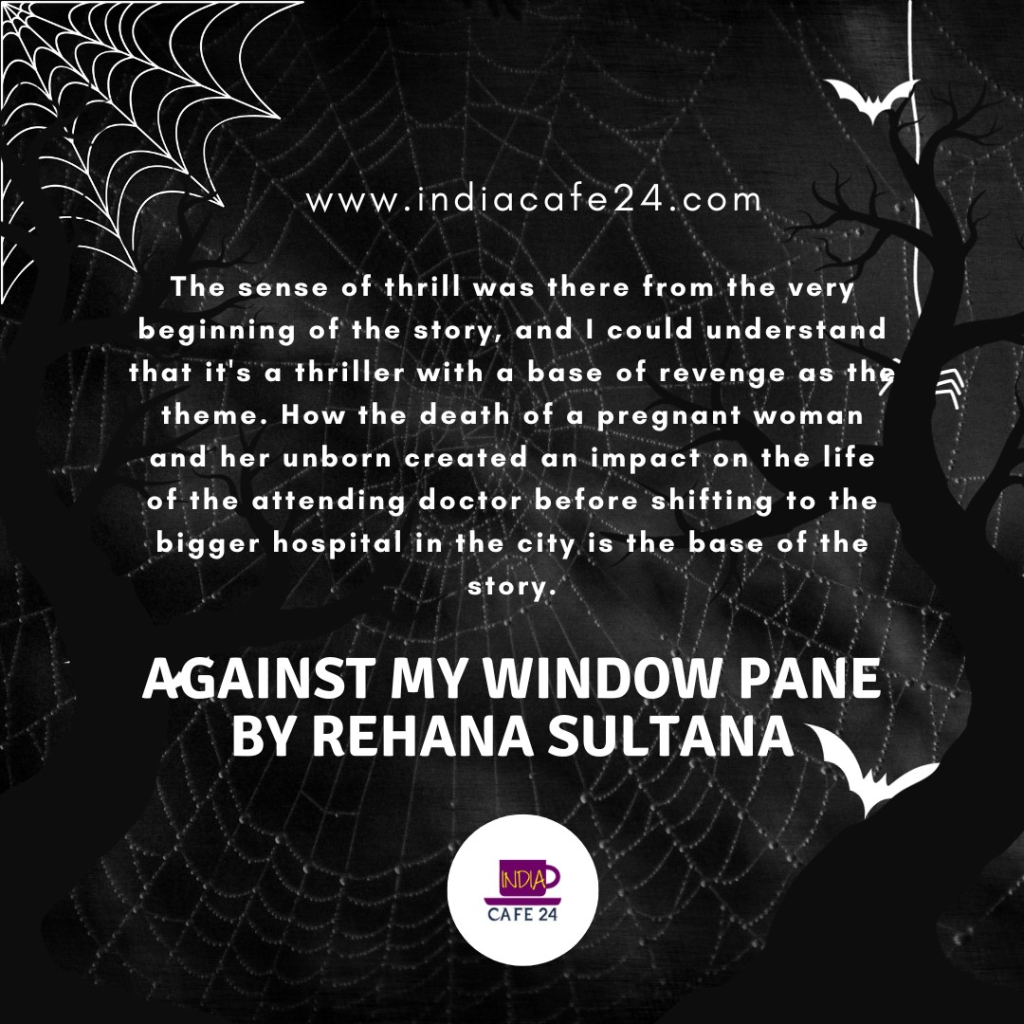 The sense of thrill was there from the very beginning of the story, and I could understand that it's a thriller with a base of revenge as the theme. How the death of a pregnant woman and her unborn created an impact on the life of the attending doctor before shifting to the bigger hospital in the city is the base of the story. The revenge was so painful for the protagonist, who was also pregnant at that time. But what was the revenge? Who took revenge? What happened in the climax… did she manage to fight back or end up becoming a victim? Do read and smell the flavor of a true thriller. Well done author Rehana, you are outstanding.
The Last Rasam by Anuradha Shetty: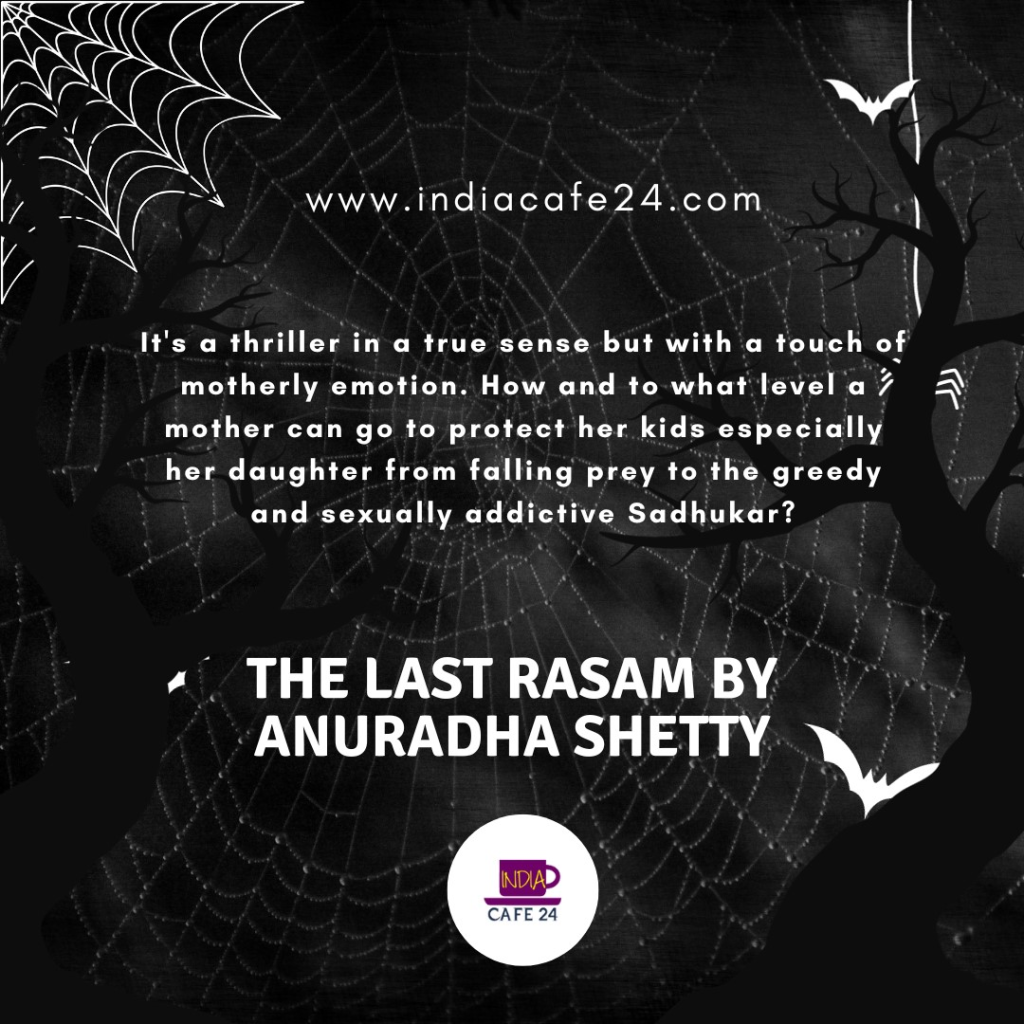 It's a thriller in a true sense but with a touch of motherly emotion. How and to what level a mother can go to protect her kids especially her daughter from falling prey to the greedy and sexually addictive Sadhukar? The story was narrated by the son, who also needed to welcome the end of life unknowingly to stay protected from the Sadhukar. Tears rolled down reading this very emotional thriller. Keep going Anuradha, you are just wonderful.
The Secrets of Nandini Rutuja By Roma Gupta Sinha: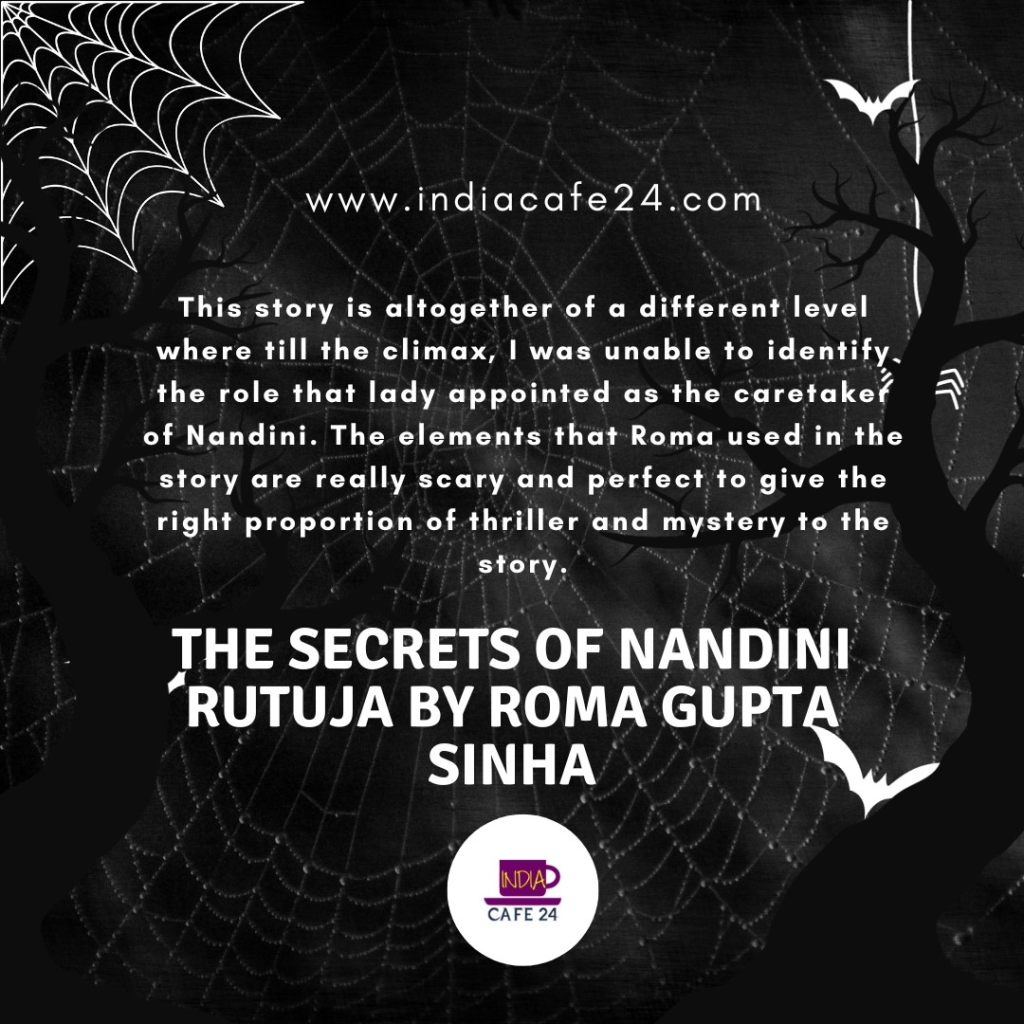 This story is altogether of a different level where till the climax, I was unable to identify the role that lady appointed as the caretaker of Nandini. The elements that Roma used in the story are really scary and perfect to give the right proportion of thriller and mystery to the story. Can you Imagine Cats and Lizards in a thriller story? Do read this story to feel the thrill. A brilliant work by Roma, and I loved it completely.
Memory's Missing Piece by Kajal Kapur: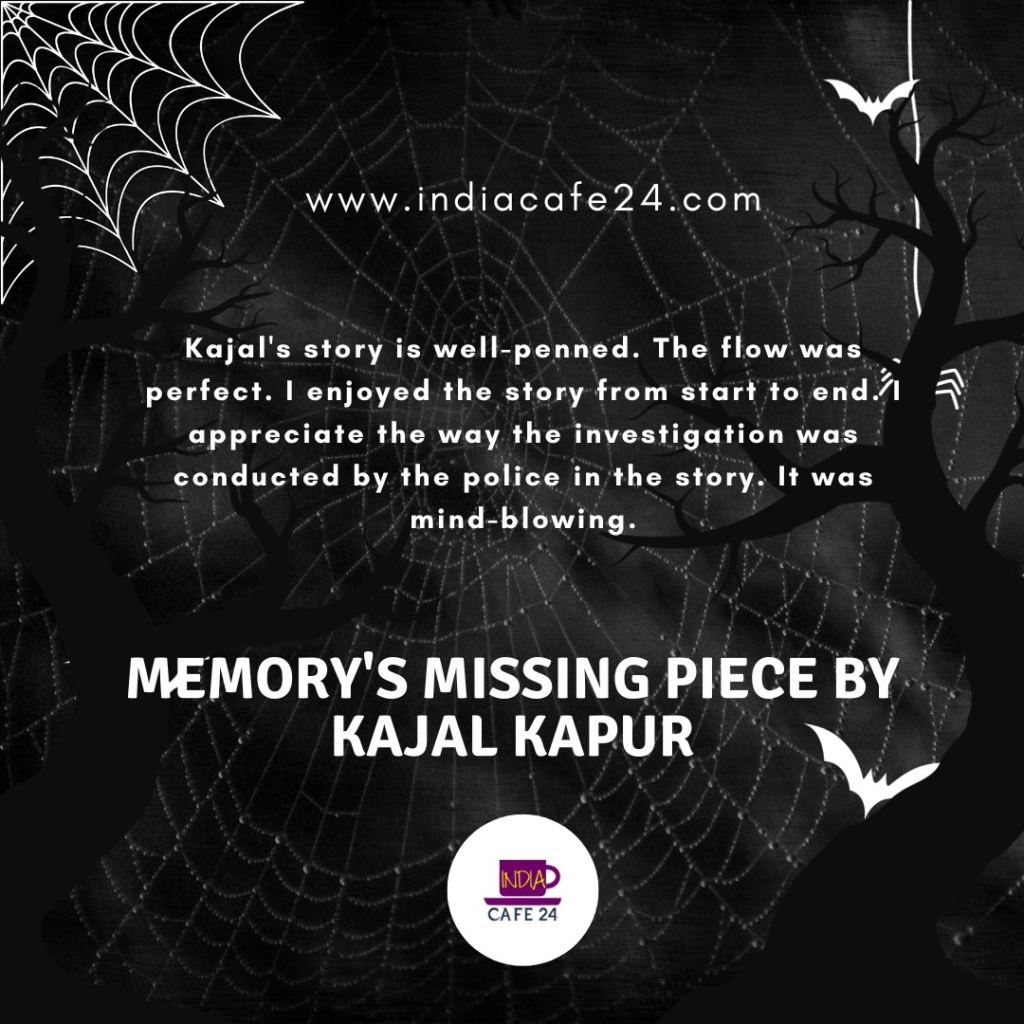 Kajal's story is well-penned. The flow was perfect. I enjoyed the story from start to end. I appreciate the way the investigation was conducted by the police in the story. It was mind-blowing. It needs a different level of expertise to ink such an amazing short story without missing the twists and turns to keep the readers hooked till the end. It's an excellent mystery story, but the spark of a thriller is missing.
What Tomorrow Holds by Deepti Menon: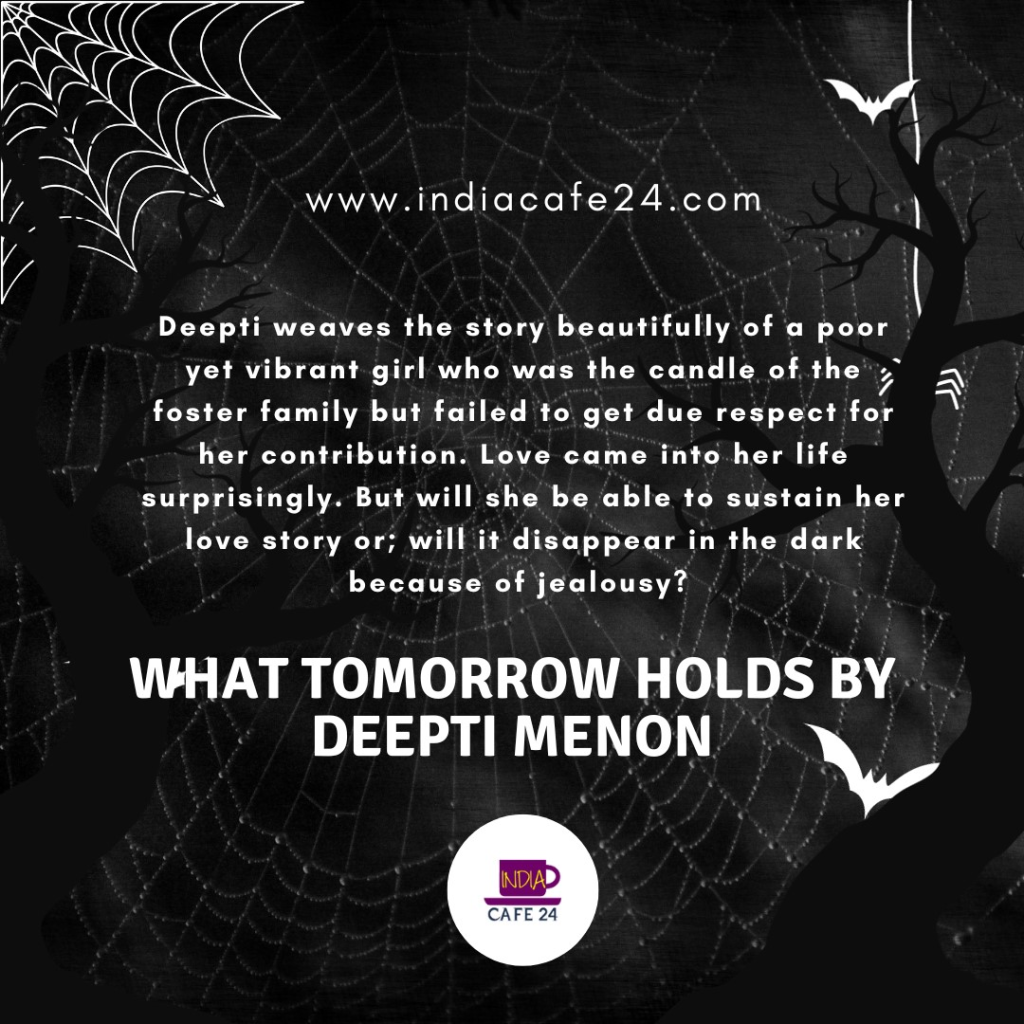 Deepti weaves the story beautifully of a poor yet vibrant girl who was the candle of the foster family but failed to get due respect for her contribution. Love came into her life surprisingly. But will she be able to sustain her love story or; will it disappear in the dark because of jealousy? You should read this story that brings a thrilling reality about her love life.
The Encounter By Chimmayee Sahu: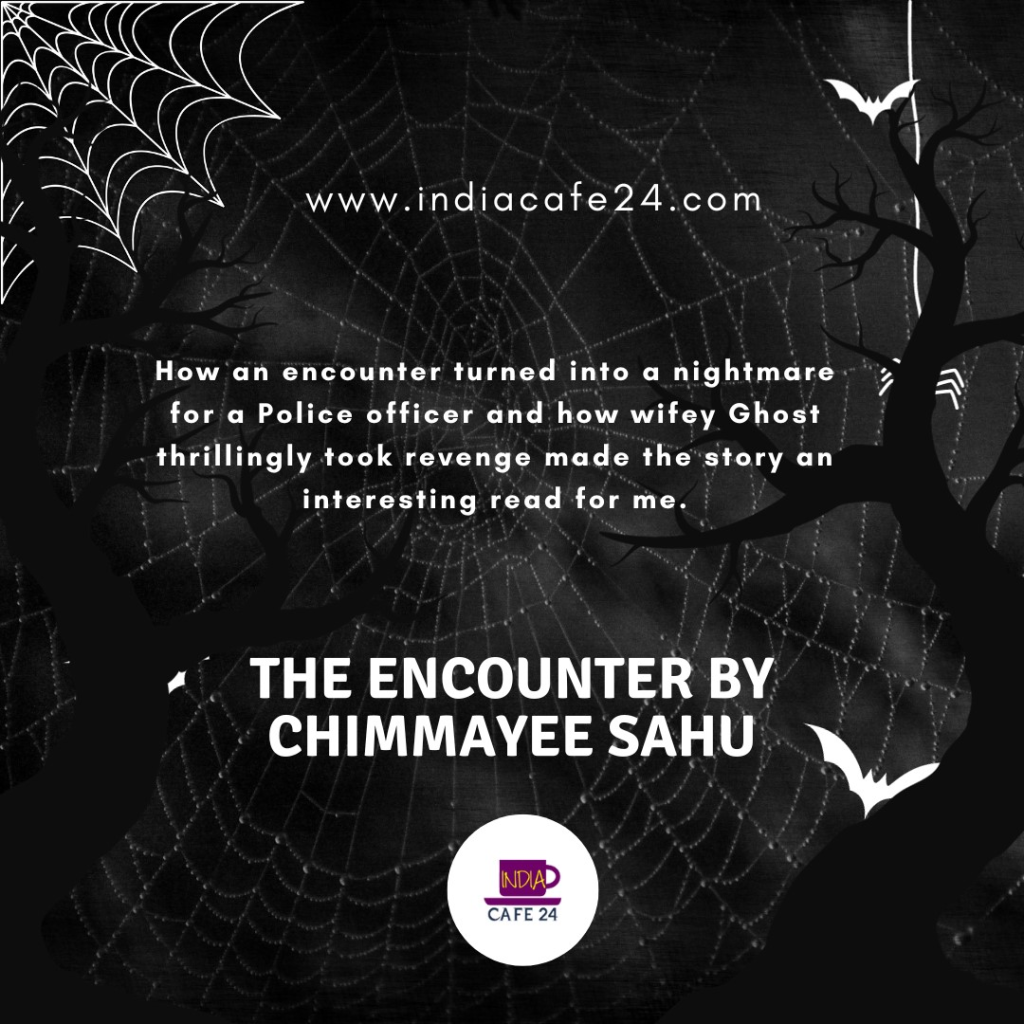 How an encounter turned into a nightmare for a Police officer and how wifey Ghost thrillingly took revenge made the story an interesting read for me. I am sure after reading the story, many of the encounter specialists will think twice before executing an encounter.
Fragments of Yesterday by Huma Masood: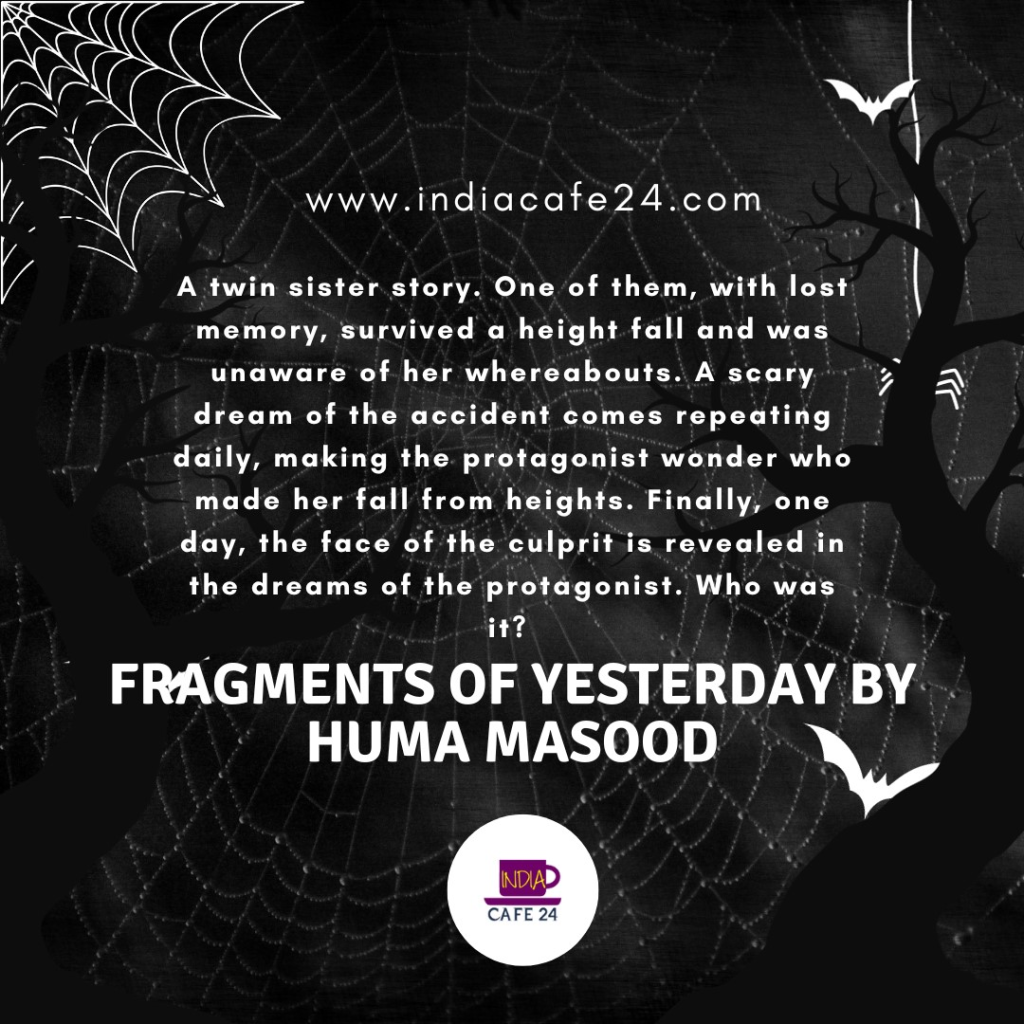 A twin sister story. One of them, with lost memory, survived a height fall and was unaware of her whereabouts. A scary dream of the accident comes repeating daily, making the protagonist wonder who made her fall from heights. Finally, one day, the face of the culprit is revealed in the dreams of the protagonist. Who was it? Is the culprit still searching for her? A good mystery story and a little scary also. Fantastic plot execution by Huma. Well done, Huma.
The Fields By Nirmiti Narain: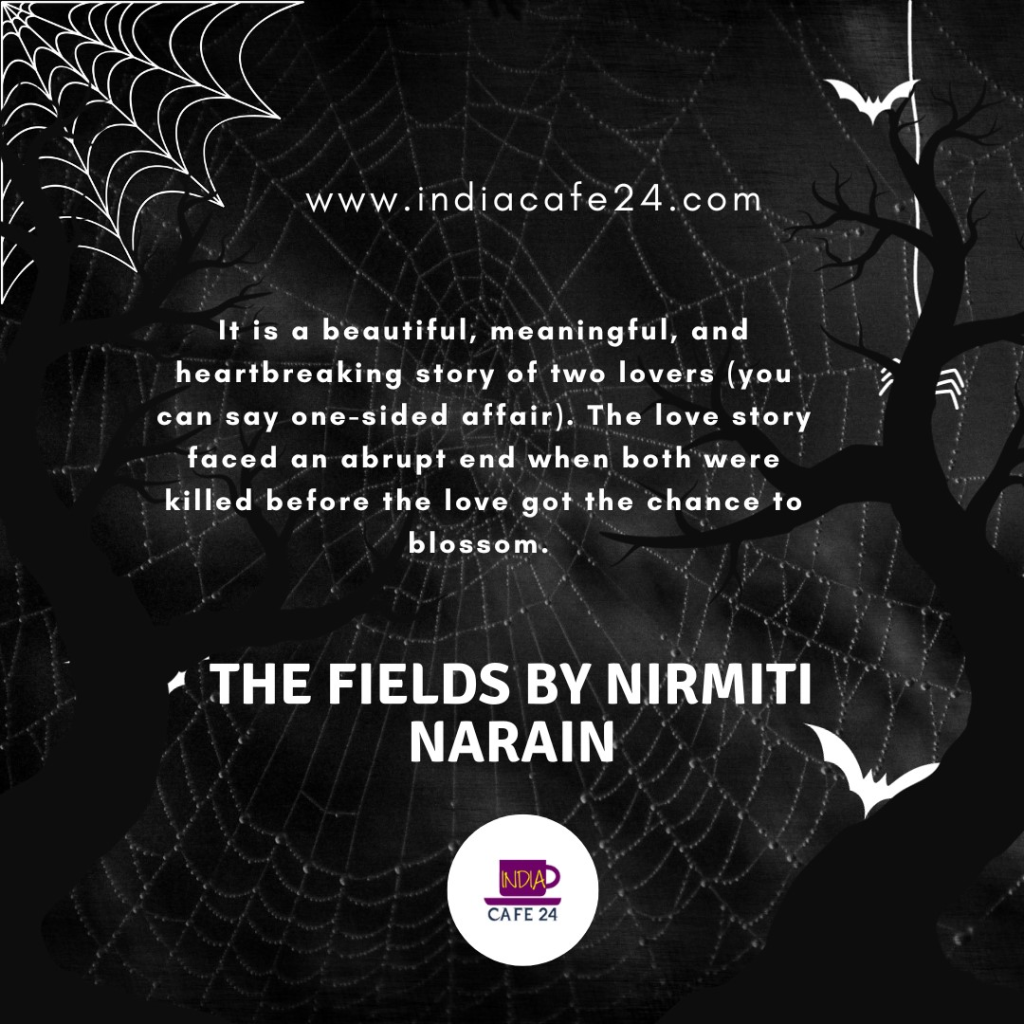 It is a beautiful, meaningful, and heartbreaking story of two lovers (you can say one-sided affair). The love story faced an abrupt end when both were killed before the love got the chance to blossom. This story is a very emotional one, and I read it twice. The thrill factor is there but not scary. Good job done by Nirmiti.
One Night By Tarang Sinha: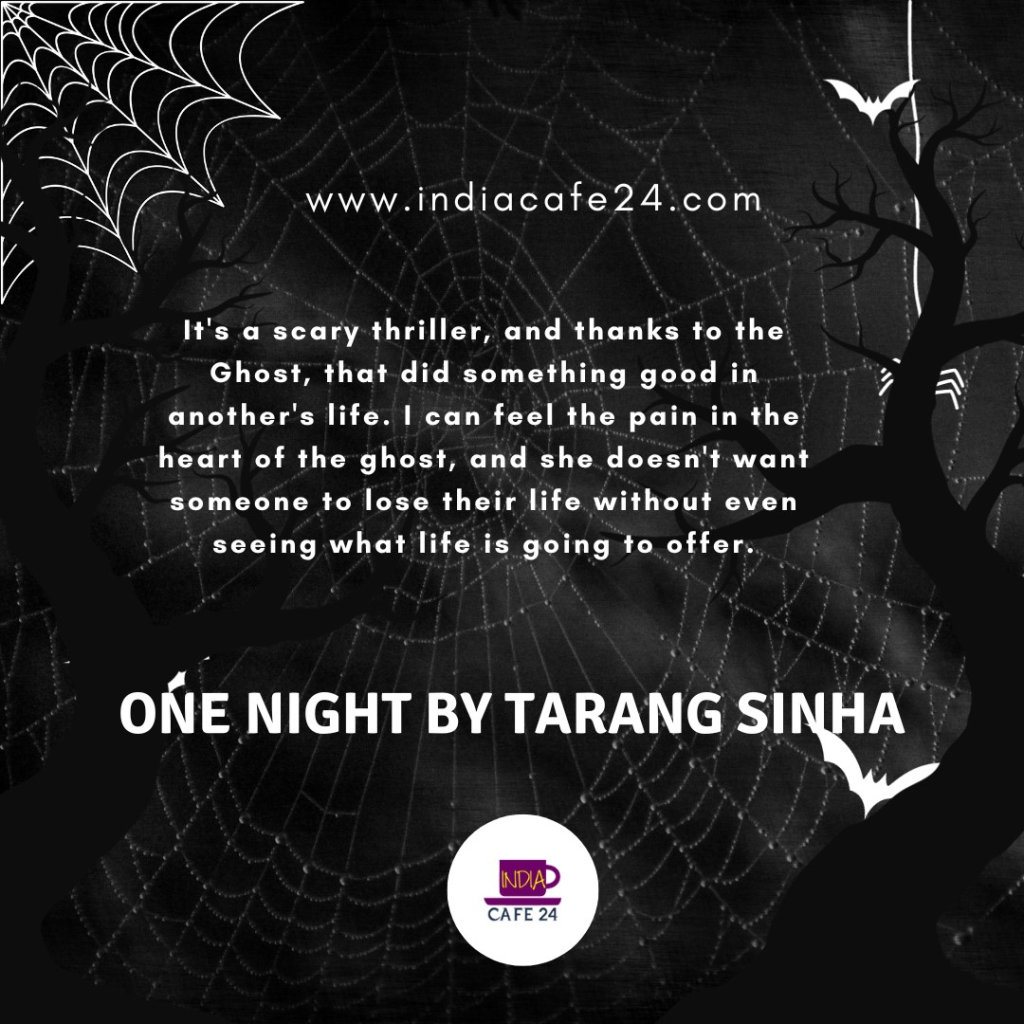 It's a scary thriller, and thanks to the Ghost, that did something good in another's life. I can feel the pain in the heart of the ghost, and she doesn't want someone to lose their life without even seeing what life is going to offer. For me, the protagonist of the story is the ghost. I wish such a goodheart ghost, persists in this world to reduce the increasing rate of suicide. It's a simple story, but good work by Tarang.
The Dactyist by Anushree Saha: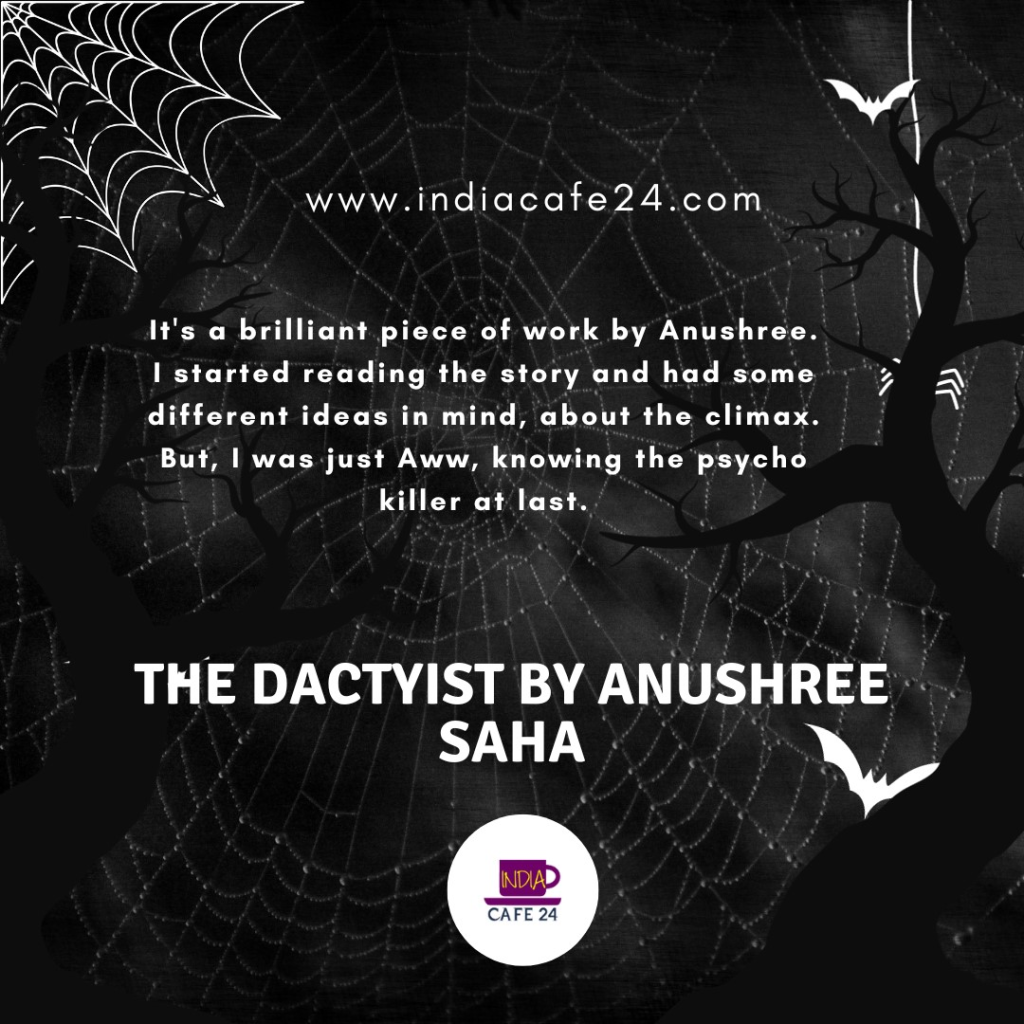 It's a brilliant piece of work by Anushree. I started reading the story and had some different ideas in mind, about the climax. But, I was just Aww, knowing the psycho killer at last. I wish no one had such a fingerprint collection hobby. A well-penned thriller story, and I loved it.
Black By Dr. Alpana Das Sharma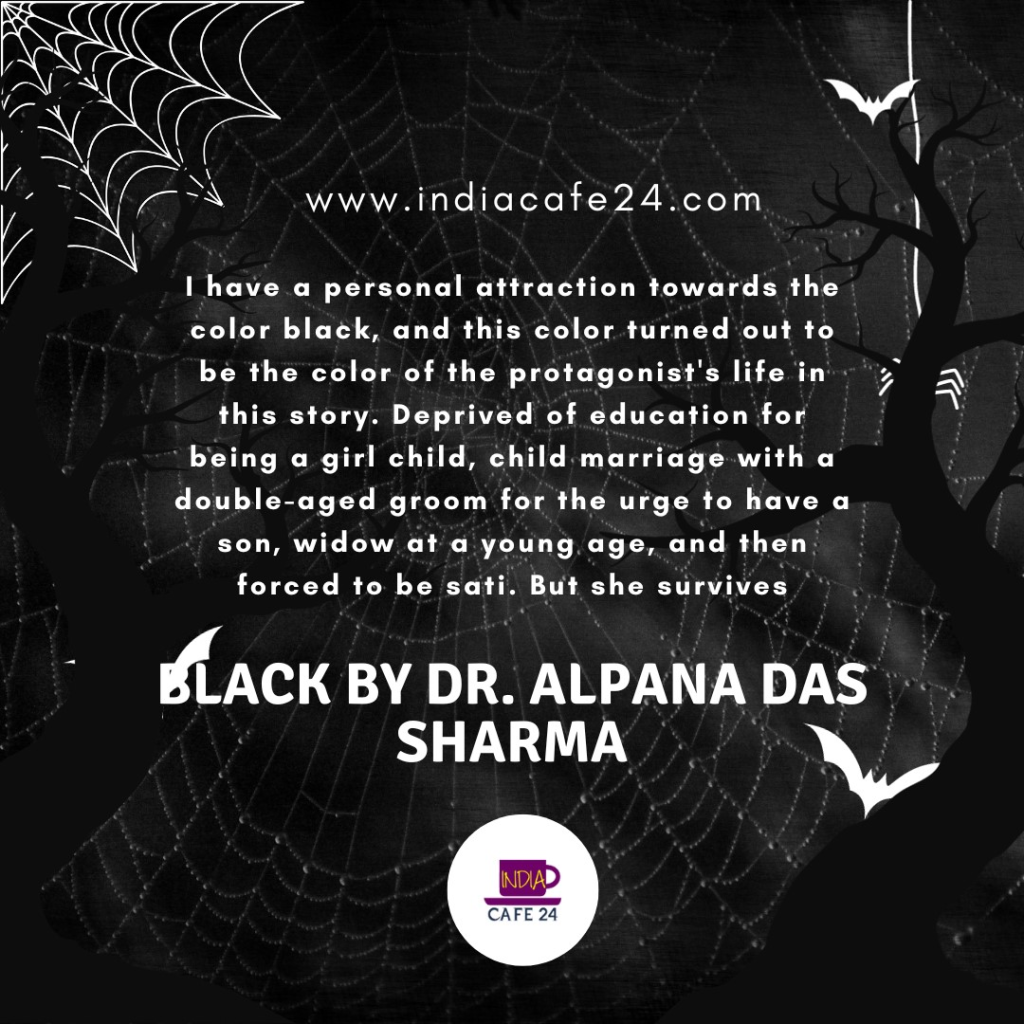 I have a personal attraction towards the color black, and this color turned out to be the color of the protagonist's life in this story. Deprived of education for being a girl child, child marriage with a double-aged groom for the urge to have a son, widow at a young age, and then forced to be sati. But she survives, and the revenge begins. It is a well-executed thriller story by Alpana. It talked about various issues in society and the sufferings of young girls and women.
A Husband's Guide to Set a Wife Right by Rahul Vishnoi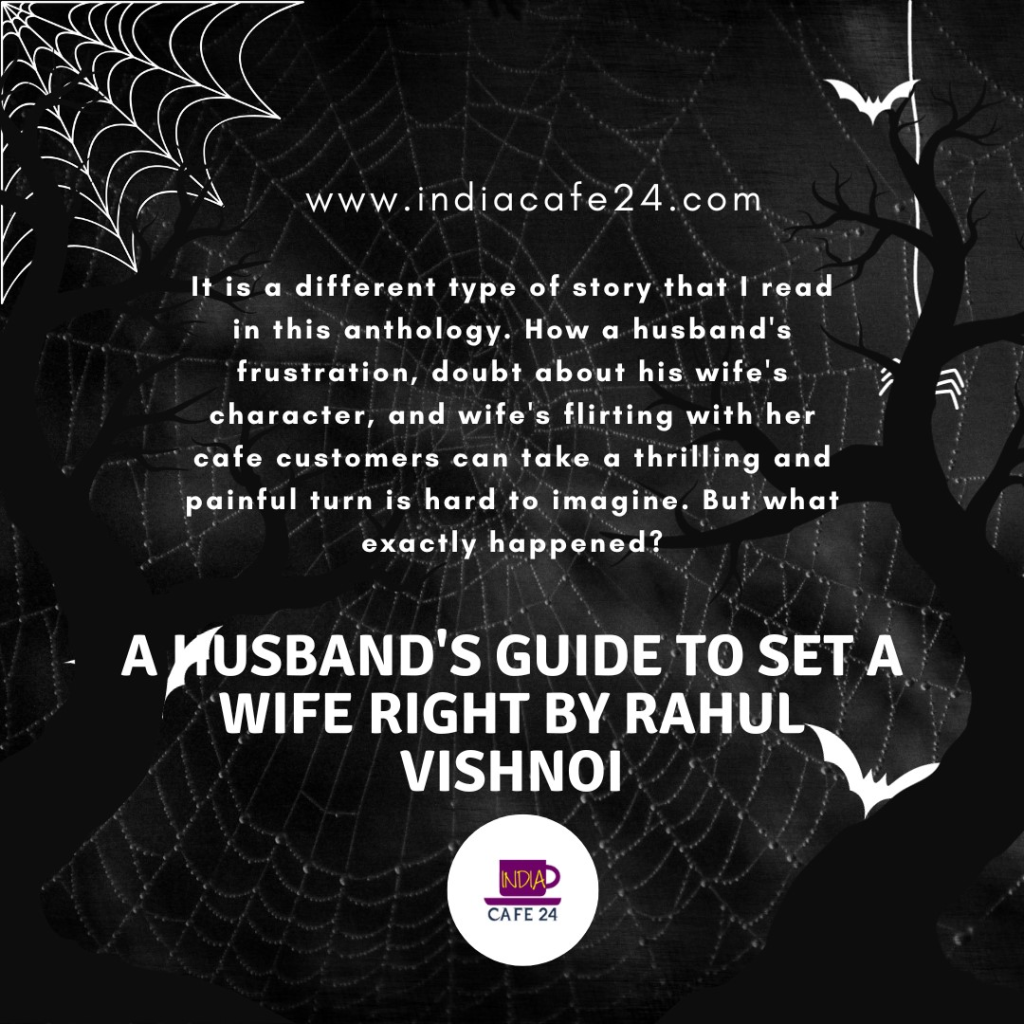 It is a different type of story that I read in this anthology. How a husband's frustration, doubt about his wife's character, and wife's flirting with her cafe customers can take a thrilling and painful turn is hard to imagine. But what exactly happened? To know, reading this story by Rahul is a must-read.
The Silver Anklet By Harshita Nanda: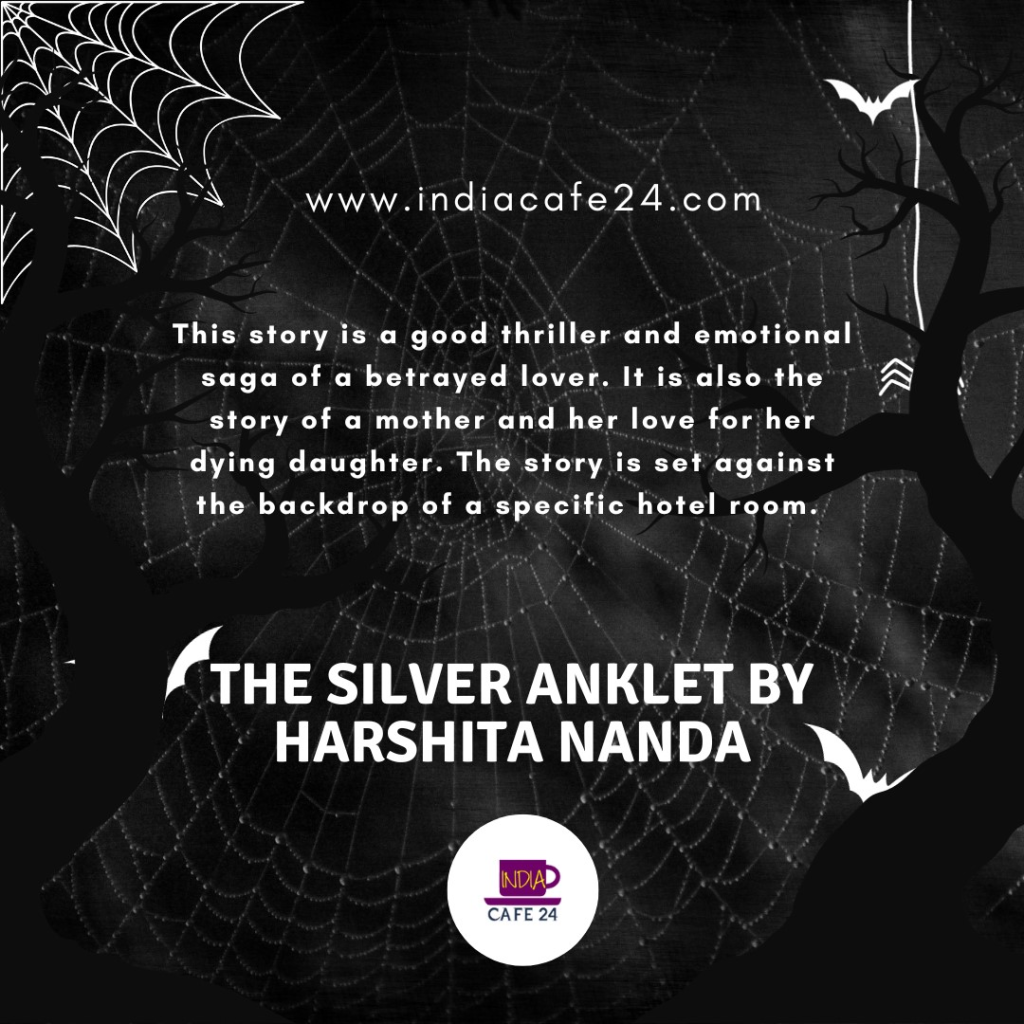 This story is a good thriller and emotional saga of a betrayed lover. It is also the story of a mother and her love for her dying daughter. The story is set against the backdrop of a specific hotel room. If elaborated a little more, it can be a good Bollywood short film. Hope, it's enough to express my liking for the story of Harshita.
What Runs in Our Blood By Roshan Radhakrishnan: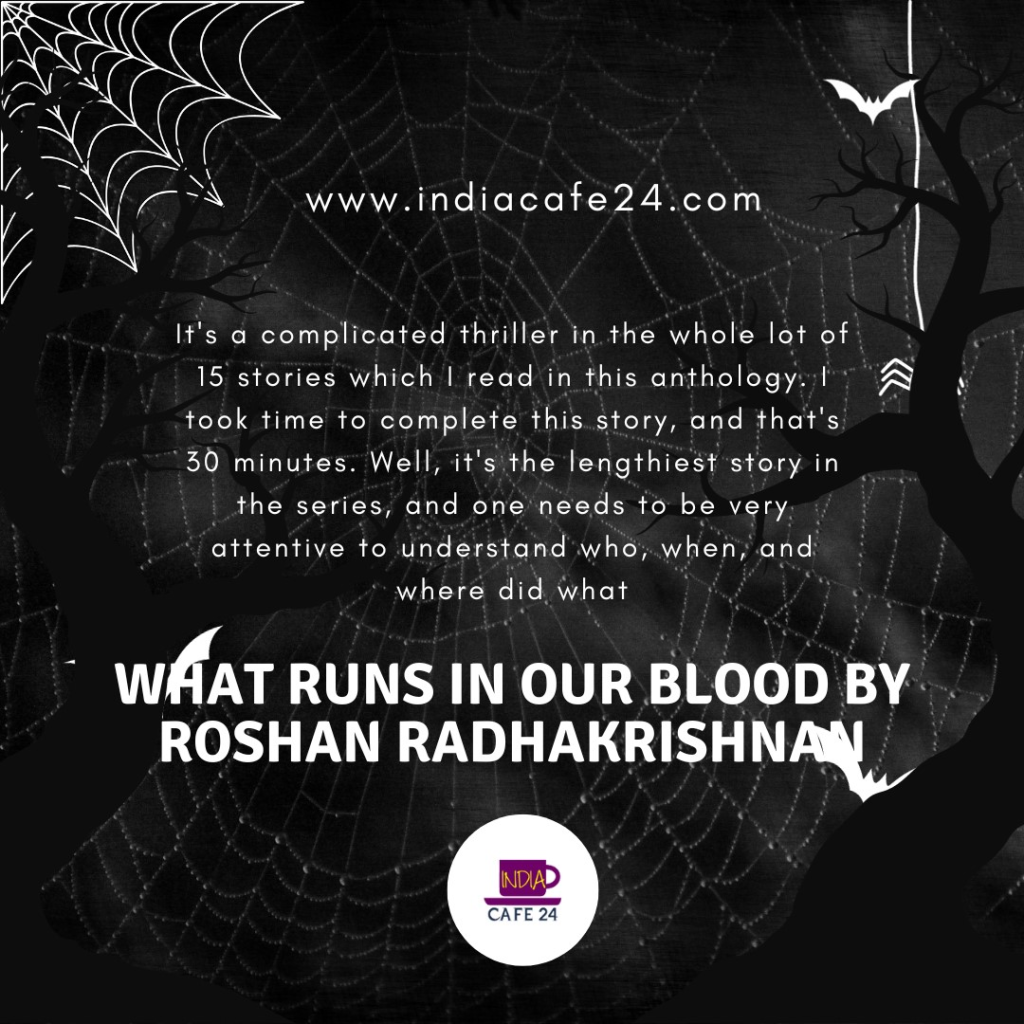 It's a complicated thriller in the whole lot of 15 stories which I read in this anthology. I took time to complete this story, and that's 30 minutes. Well, it's the lengthiest story in the series, and one needs to be very attentive to understand who, when, and where did what. Read it, and you will like it.
Hartoli's Duty By Suchita Agarwal: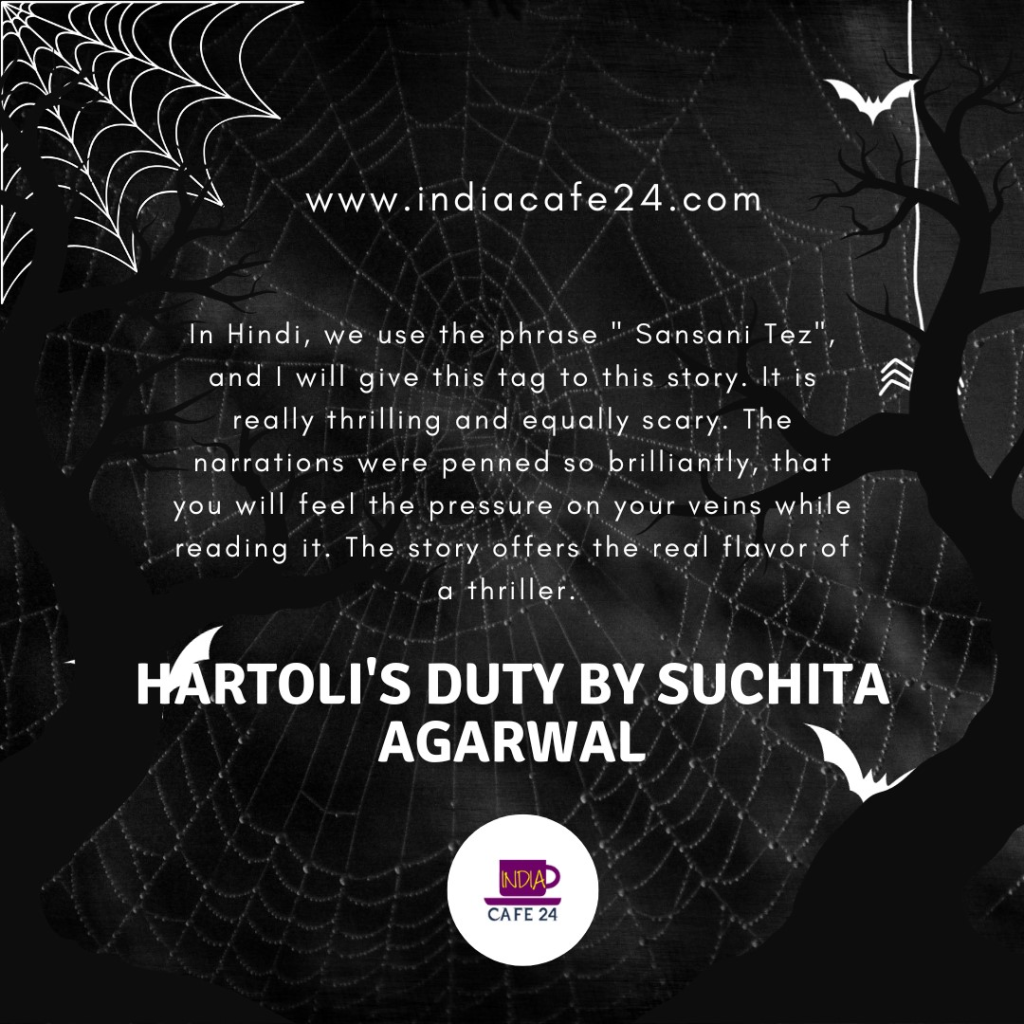 In Hindi, we use the phrase " Sansani Tez", and I will give this tag to this story. It is really thrilling and equally scary. The narrations were penned so brilliantly, that you will feel the pressure on your veins while reading it. The story offers the real flavor of a thriller. When you reach the climax, you will feel a pain in your heart. If that happens to you, it will indicate that you understand the protagonist's pain. Bravo Suchita Bravo.. you are outstanding.
Why will I recommend this Book?
1. Good variety of stories in one place
2. None of the stories matches or resembles any other.
3. The majority of the stories are simple and easy to read.
4. You can complete the book while traveling.
Areas of Improvement:
1. All stories are excellent, but few miss the true essence of a thriller.
2. Thriller serves better when it is lengthy and makes you think long before reaching climax. The stories are a little short.
3. A little more editing could have made the book better.
Wrapping Up:
You can gift this book to your dear ones who love thrillers but can't read novels. The stories are interesting, entertaining, and perfect for readers of all ages (Not kids). Sincere efforts of the Blogchatter Team, I can see in this book, to make it appealing to the readers. Congratulations to each one of the writers who made their beautiful contribution to this anthology. It's a 4 /5 star for me.
This review is powered by Blogchatter Book Review Program. Visit: https://www.theblogchatter.com/
I'm participating in Blogchatter's #TBRChallenge
"This post is part of the Bookish League blog hop hosted by Bohemian Bibliophile"