Diary Of An Angry Young Man By Rishi Vohra – A Book For Today's Youth Inspired By True Events
Diary Of An Angry Young Man By Rishi Vohra – A Book For Today's Youth Inspired By True Events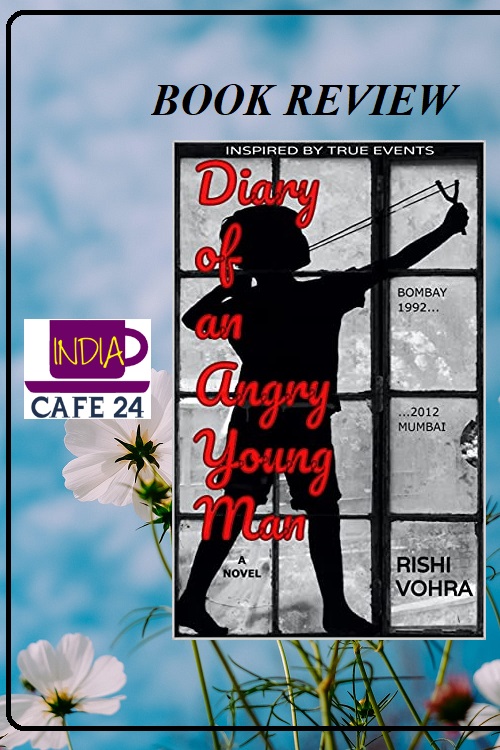 ASIN ‏ : ‎

B09CQ1QRVN

Format: Kindle

Rating: 4/5
Life is not fair, and fate does not deal the same cards to every individual. Well, it is the concept that gets highlighted in

Rishi Vohra's latest book, titled Diary Of An Angry Young Man.
Plot: 
The life of seven-year-old Raghav changes forever after the sudden death of his mother. He does not enjoy a good

relationship with his father, and during his growing up years with him, he
faces incidents of trauma and abuse. These events gradually transform him into an angry young man. He, despite having a heart of gold seems to be hell-bent on taking revenge on society.
Character Development:
T
he character of Raghav has been well developed, and his relationship with the people around him has been presented in a subtle yet

realistic manner.
Story: 
The idea behind the shaping of the story is quite interesting and well thought. The book is a brave attempt at mirroring

Indian society, and its various problems including widespread poverty, corruption and political unrest in an engaging manner. Besides being easy to read and understand, the story is truly gripping, heartwarming and morally educative.
Writing style:
 The writing style is fluent, and the book is extremely well-edited. Well, this feature of this book turns it into an

interesting read.  

The title and the cover page of the book are well chosen and suit its theme and storytelling.  
Final Verdict: 
This is a good book that reflects the truths of Indian society and can be quite enlightening for today's youth, so I give it

4/5.