Book Review Of Manthan: Boy Destined To Be God By Utkarsh
Book Review Of Manthan: Boy Destined To Be God By Utkarsh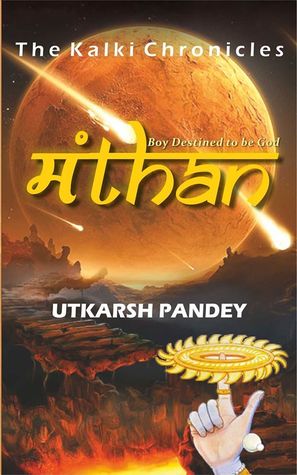 Publisher: Aarahan Publishers

Publication Year: 2017

ASIN: B075WFNJ7T

No Of Pages: 359

Rating: 4.5 on 5
Mythological fiction books hold a special appeal for me as they provide me an opportunity to enjoy the tales that we have grown up listening to fro a completely different perspective. So, when I was offered the opportunity to review Manthan: Boy Destined To Be God, I felt really excited especially since the book has been penned by a software engineer, Utkarsh Pandey. The front cover of the book has been designed in an impressive manner and reflects the theme of the story held in its pages.
Amidst all the chaos and turmoil defining the Age of Kali, the invincible and powerful Kali rises to power from the depths of the underworld. Despite having been blessed by Lord Shiva, Kali was punished for his valiant sacrifice and banished to the dark underworld after being betrayed by his own kin. He now seeks revenge and is determined to turn humans against their Gods. Faced with this seemingly hopeless situation, the Supreme Goddess Adi Parashakti has to choose between demolishing Prithvi or to summon someone strong enough to fight Kali. Amidst the mighty churning, a mere boy Vasu, finds himself being looked up to by the Gods save Prithvi.
Manthan proved to be an extremely interesting read for me especially since it presents a fictionalized view of an ancient mythological belief relevant for the modern times. The simple language and the strong character building of Vasu from being a normal child to becoming a warrior God add to the entertainment value of the book. Despite being a war saga, the story is full of great emotion and ensures that the readers are able to feel a unique connection with Vasu. The book is a great addition to my collection and am already looking forward to reading the sequels in future, while wishing Utkarsh great success with Manthan.