03:02 By Mainak Dhar – Book Review
A Book Review Of 03:02 By Mainak Dhar
Publisher: Westland Publishers

Publication Year: 2016

ISBN-10: 9385152963

ISBN-13: 978-9385152962

Pages: 350

Rating: 4.0 on 5
03:02 is a book that is perfectly relevant to the modern times, where terrorism has become the order of the day.  When I first received the book, I thought that it might be a digital fiction or even a novel related to armed forces, given the manner in which its cover has been designed. However as I started reading the book, I realized that I could not be more wrong. In fact, the story of 03:02 is so unique that it left me both amazed and overwhelmed.
At 03:02 AM, on what would otherwise have been another beautiful Sunday morning, the entire city of Mumbai witnesses a blackout as all electric, phone and internet services stop functioning. Even the cars fail to start, creating a sense of having been transported back hundreds of years in time, amongst the citizens. It is later learnt that, this is a well planned attack that has not only affected Mumbai, but countless cities across the globe. The perpetrators of the attack are present amongst the citizens themselves and this time it is not up to any army to protect the common man. This evil needs to be fought by every single individual within their own homes and streets and only then can the dream of freedom be realized.
03:02 presents a completely unusual tale that raises the very important question of whether we are capable of thinking beyond our personal profit, when the question is about surviving. Mainak Dhar has penned the story in a superbly engaging and intriguing manner, keeping up the thrill till the very end. He has a superb command over the language and his way of narration ensures that the readers feel a part of the various activities that are taking place in the book.  03:02 is simply a brilliant book and I wish Mainak all the very best for its success.
I received a free copy from Writersmelon in exchange for an honest and unbiased review.'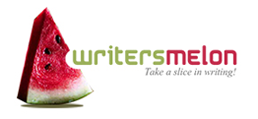 03:02 by Mainak Dhar
My rating: 4 of 5 stars
03:02 presents a completely unusual tale that raises the very important question of whether we are capable of thinking beyond our personal profit, when the question is about surviving. Mainak Dhar has penned the story in a superbly engaging and intriguing manner, keeping up the thrill till the very end. He has a superb command over the language and his way of narration ensures that the readers feel a part of the various activities that are taking place in the book. 03:02 is simply a brilliant book and I wish Mainak all the very best for its success.
Read full review @ http://www.indiacafe24.com/book-revie…