The Hour Of Life By Dhrutik Shankar – A Book About Familial Relationships
The Hour Of Life By Dhrutik Shankar – A Book About Familial Relationships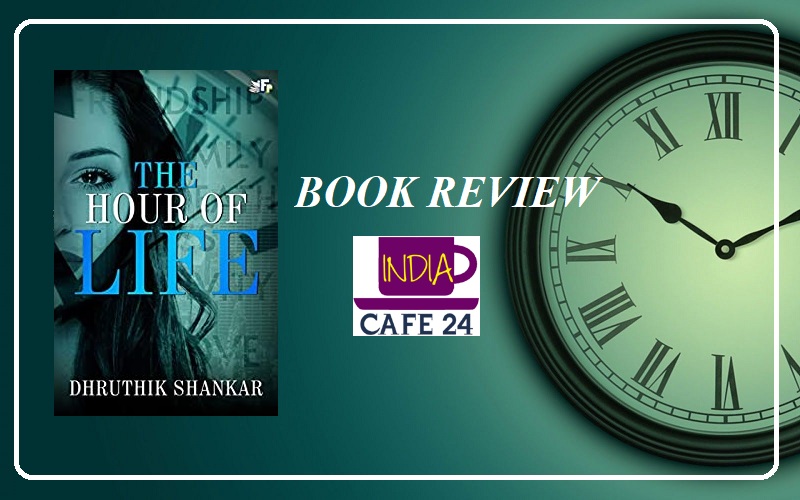 Publisher: Flippingpages

Publication Year: 2019

ISBN-10: 8194719224

ISBN-13: 978-8194719229

Pages: 170

Rating: 4.0 on 5
The relationship between parents and children is one of great love and numerous sacrifices and can be a great theme for a good book. A few days back, one of my friends gave me a book, themed around this relationship for reading. The Hour Of Life penned by Dhrutik Shankar has a uniquely designed cover page featuring half the face of a young girl. It raised my curiosity to the extent that I started reading the book in earnest.
14-year-old Jeeva has lived her entire life with her mother and is now hospitalized waiting for her inevitable death. It is then that she is visited by her father Aaryan, for the first time. Well, she learns that he is a writer still struggling to attain success in the literary world. During these last few days of her life, Jeeva asks Aaryan about what life means and, he takes up the herculean task of teaching his daughter about life in the form of short stories and poems.
The Hour Of Life is a beautifully written book. It highlights the importance of emotions and relationships in the life of an individual. It makes a strong portrayal of various characters, along with its language. It is easy to read and understand makes for an interesting read. It is a perfect combination of an emotional story and a self-help book, that offers a great learning experience to the readers and also teaches them important life lessons.
Are you looking for a mix and match of a self-help book with a good plot, then read this book. Well-penned book by the author and touched my heart.